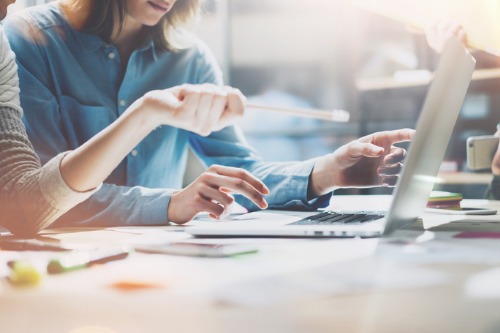 Whether it's AI helping educators predict academic outcomes or immersive technologies like AR and VR bringing classroom lessons to life for students the world over, the pace at which technology is impacting teaching and learning is dizzying to say the least.
In August, CanvasCon 2019 brought together educators, technologists, and educational leaders from across Australia to Sydney to learn and share how the latest developments in education technology are making teaching and learning easier and better.
The Educator spoke to Troy Martin, general manager of APAC at Instructure, about some of the key takeaways for school principals from the event.
He said that amidst the flood of insights and discussion at this year's CanvasCon, there was "no doubt that pedagogical innovation was at its heart".
"Australian teachers are proactively looking at ways to teach and learn that go beyond the traditional classroom, actively experimenting and identifying new solutions that enable them to innovate and build upon student engagement," Martin told The Educator.
"The development of new tools in the classroom, combined with the growing appetite for online learning, is leading teachers to add new and stimulating methods to current teaching practices."
Martin said this not only encourages students to engage differently and creatively with course work, but also allows teachers to achieve better learning outcomes.
"Technology now enables education providers to develop a more sophisticated adoption of analytics that has previously been impossible," he said.
"By encouraging students to use connected platforms and tools for their learning, schools can quickly collect data on areas such as submissions, grades and attendance."
The use of data analytics allows schools to negate the need to rely on blind faith when making decisions because they will have the numbers and statistics at their disposal to support their decisions, lead to improved student outcomes.
This can also help educators find information more quickly, as all of the relevant data is compiled in one place, saving teachers from the tedious process of trawling through dozens of files and folders.
Harnessed in the correct way, says Martin, data can also help educators understand students' progress, as well as their behaviours and areas for growth.
"As educators grasp how to leverage data and analytics in the classroom, it paves the way for personalised learning pathways suited to personality, academic needs and interests," he said.
"This allows the challenges of attendance, punctuality and grades to be identified much earlier than before, and for interventions to be made."
However, Martin said the use of data analytics is still a relatively new concept for the education industry and for this data to be truly leveraged, teachers must have the freedom to learn, trial and explore how this new technology can benefit their classrooms.
"Inconsistency in training and access to online platforms has made it difficult to monitor progress, calling for a greater need for communication between teachers, schools and policy makers."