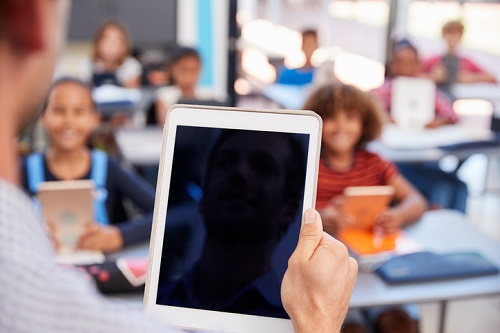 With so much digital technology being used by schoolchildren, debates about privacy and use of data are at the forefront of principals' minds.
However, educators can play a pivotal role in forming cybersecurity awareness amongst young people.
Below, The Educator speaks to Ian Yip, CTO of APAC at anti-virus provider McAfee, to find out more.
TE: In your view, what is the current state of online privacy education in Australian K-12 schools?
IY: Worryingly, recent McAfee research shows that only 32% of Australian children say they learn about cyber safety from school. The same study suggests that Aussie kids are uneducated when it comes to safe online behaviours and privacy threats, with the top three reasons children trust websites and apps identified as: 'friends are using it' (83%); 'it's free' (45%); and 'how it looks' (44%).
Such figures suggest that we need a dedicated nationwide cyber safety education program for school children so that kids can understand the difference between safe and unsafe online behaviours and the implications of taking risks with their cyber safety.
TE: Can you tell us about what the research says with regards to the challenges around online privacy education and how schools can improve in this area?
IY: A key educational challenge is addressing the lack of trust between parents and children when it comes to online behaviours, which can lead to children hiding their online activities, putting their online privacy at risk. McAfee research shows that 41% of children admit to hiding their online activity from their parents, while four out of five parents have attempted to find out what their child does online, and 36% even go as far as monitoring their children's online behaviour by searching their devices.
Ultimately, learning about cyber safety starts at home, and schools should be empowering parents to initiate transparent conversations with their children on how to assess what to trust and what not to trust online, while establishing clear rules.
TE: School leaders obviously play a significant role in this area. What are the challenges and opportunities for school principals in particular?
IY: Principals are at the front-line of education around safety for children, and this responsibility extends far beyond the classroom. Therefore, principals need to be setting clear standards on acceptable online behaviours at school and establishing a culture of cyber safety. This involves providing ongoing advice and guidance to parents on how they can ensure their children are practicing safe online behaviours at home.
However, setting guidelines and policies aren't nearly as effective without explaining the "so what" to students; that is, discussing the implications and impact of their online behaviours. This means running sessions that provide tangible examples of safe and unsafe behaviours, such as how using easy to guess passwords could make students more vulnerable to private photos being accessed and shared without consent.
Related stories:
Education sector unprepared for new digital laws
Cybersafety tool protects kids at school and home