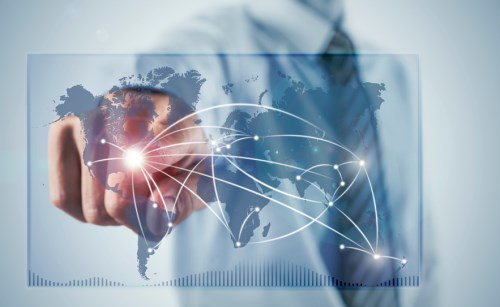 Last week, Microsoft held its flagship customer and partner event – the Microsoft Summit – which took place in Sydney from November 14-17.
At the summit, Microsoft called on Australian organisations to take "a digital leadership position" to compete in the digital economy (an economy that is based on digital computing technologies).
Ray Fleming, Education Solutions Executive at Microsoft Australia, highlighted some of the most important messages to come out of the summit for K-12 school leaders.
"Microsoft's previous work with Harvard Business Review [HBR] identified that the education sector was one of the lagging sectors globally on the journey to digital transformation," Fleming told The Educator.
"A follow-up report by HBR showed there was a clear message that the K-12 education sector was keen to travel fast on that journey and ensure that students were able to benefit from digital experiences."
The report found that while only 7% of schools and universities describe themselves as places where "most operations depend on digital technologies", two thirds described themselves as 'hybrid' – which could be seen as shorthand for "on the journey to digital transformation".
At last week's summit, Ginno Kelley, Head of Teaching and Learning at Catholic Education Western Australia (CEWA), spoke about the transformational project they are delivering.
At CEWA, digital technologies are being used to improve student well-being and academic outcomes and to enhance teaching and a sense of community amongst teachers and students.
Fleming said there was a lot of interest in this project as it gave "an example of good practice that other teachers and principals can learn from".
"CEWA's leading-edge work with learning analytics is being seen as a potential template for other education systems and individual schools to use," he said.
Representatives from the
Royal Melbourne Institute of Technology
(RMIT) also spoke at the Microsoft Summit about the new style of learning that they are delivering.
"For example, RMIT are using Mixed Reality and HoloLens to deliver new ways of designing and constructing buildings," Fleming said.
"Many school leaders who heard RMIT speak commented on the positive change that they could see ahead which would smooth the transition between school and university, as the digital divide between the sectors reduced."
Fleming said the jobs of the future will require working with technology a lot more than in the past, adding that digital skills are "a key enabler for lifelong employment".
"There's still debate about whether these skills should be taught as a specific subject, or integrated across the curriculum," he said.
"There is almost universal agreement on relating digital skills to the outside world – real business and society challenges – is more beneficial than academic study of disconnected theory. A focus for school leaders has to be around student engagement."
Related stories:
An education event for the 'dreamers and risk takers'
How technology is breaking the mould of passive learning