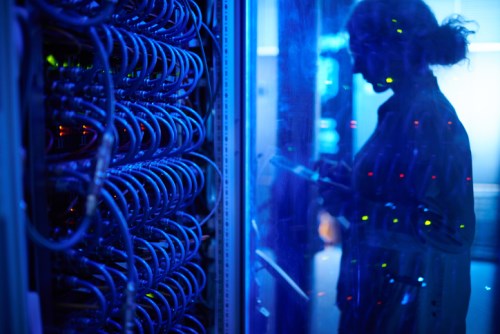 According to a report by Australia's Chief Scientist, women comprise just 16% of the total STEM workforce, a glaring statistic that has resulted in an increased focus to improve gender parity from leaders and organisations across society.
In a bid to turn this around, a new initiative has been launched with the aim of inspiring more women to take up roles in ICT and disrupt what has traditionally been a male dominated industry.
The Click List, which was unveiled by Vic ICT for Women – a professional organisation for women in IT – is a national list of highly qualified and engaging female speakers who work in the field of technology.
With fewer than 3% of school girls considering a career in technology, Vic ICT 4 Women hopes that by increasing the visibility of women in the industry, they will help inspire the next generation of girls to consider careers in IT.
Vic ICT 4 Women, board member, Rowena Murray, said the declining interest in ICT roles by young girls was disheartening.
"Over the past fifteen years we've seen a 65% reduction in enrolments of women into computer science degrees, which is a real shame because we know women can achieve amazing things in this field," Murray said.
"Australia has some of the most highly qualified, dynamic and interesting women in tech, but they're not being supported or celebrated in the industry."
Murray said that without prominent female role models, it is unsurprising that there is a declining interest in IT amongst young girls.
"We need to show young women what a successful career in IT looks like, and demonstrate that this is a real, achievable option should that be of interest to them," Murray said.
In an industry rife with gender discrimination, Murray believes a stronger female presence at tech industry events will have a positive flow-on effect for both women in the workplace and female students.
"Industry events are where we go for new ideas and inspiration – but when event organisers don't include women they're ultimately saying we're not a valued part of the industry," she said.
"Changing this is the first step to eradicating the gender discrimination in tech, which is not only going to help the women currently in IT roles, but will pave the way for future generations."
Every two years, Vic ICT 4 Women runs an annual program for Victorian school girls in Years 5-12 called Go Girl, Go for IT.
The event challenges that view that IT means 'coding' and aims to excite and engage female secondary school students by introducing them to the tech world.
The one-day event focuses on inspiring students with fantastic role model speakers, showcasing technology of the future and challenging any preconceptions of what a career in IT might look like.
The next event takes place on Thursday 16 August 2018 at Deakin University.

Related stories:
What the Apple app store ban means for schools
Big challenges loom for school Wi-Fi networks
Is your school's ICT network safe and secure?