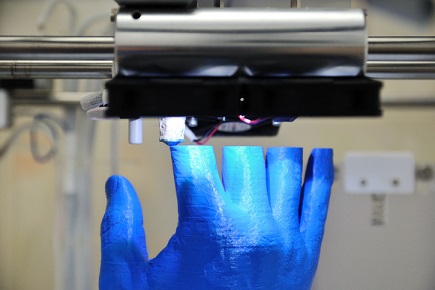 Primary and secondary schools from across Australia will receive 3D printers in as part of a push to give students hands-on manufacturing experience.
Technology giant GE recently announced that more than one hundred Australian schools have been selected for its 2018 GE Additive Education Program – the largest rollout of its kind in Australia.
The selected schools will receive a polymer 3D printer, supporting software and an education curriculum to give students hands-on additive manufacturing experience.
Globally, GE received applications from over 3,000 schools for its 2018 Additive Education Program. Six hundred schools were accepted around the world, of which 103 of those are Australian.
"Additive manufacturing will be one of the biggest disruptors in the future of industry, and Australia has a huge opportunity to lead in this globally," president and CEO of GE APAC, Wouter Van Wersch, said at an event at North Sydney Demonstration School – one of the Australian schools selected for the program.
"Through our Additive Education Program, GE aims to help build a strong pipeline of additive manufacturing skills – starting from the classroom – so that the next generation are on the front foot to take on future manufacturing opportunities."
CEO of GE Australia, Max York said Australia has always been early adopters of technology.
"The fact that the highest number of schools awarded in this program – after the United States – are Australian shows that we are punching above our weight in this rapidly growing industry," York said.
GE Additive has made a significant commitment over five years to invest in educational programs to deliver polymer 3D printers to primary and secondary schools and metal 3D printers to colleges and universities around the world.
Enabling educational institutions to provide access to 3D printers will help develop the ecosystem and accelerate the adoption of additive manufacturing worldwide.
Now in its second year, the GE Additive Education Program is awarding primary and secondary schools a 3D printing package and lesson plans that integrate 3D printing with core academic curriculum in science, technology engineering, art and mathematics (STEAM).
Australia has already seen success with GE's Additive Education Program.
In 2017 the University of New South Wales was the only tertiary institution outside the US to be presented with one of eight Concept Laser Mlab cusing metal laser printers in the first year of the program.