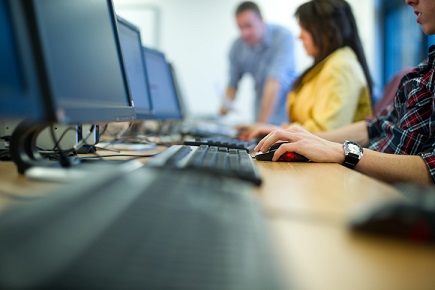 NAPLAN Online has passed an important milestone, reaching almost 200,000 students.
This development comes off the back of a report in June that revealed 99.9% of the 668,529 individual reading, writing, language conventions and numeracy tests attempted were completed successfully.
According to the report, presented to the Education Council in Adelaide, just 285 students across 10 schools experienced difficulties and were required to switch to paper tests.
With over one million Australian students sitting NAPLAN each year, the goal of the Australian Curriculum, Assessment and Reporting Authority, is to have all NAPLAN testing conducted online by 2020.
The test's online platform was developed by Janison using Microsoft Azure and is designed to provide tailored testing, better assessment, more precise results and faster turnaround of information for schools.
Tom Richardson, CEO of Janison, said the way the platform has been designed allows for adaptive testing where the way a student performs on one set of questions determines the set of questions they are next directed to.
"That can't be done on paper," Richardson said.
"This delivers a lot more insight about a student. You can precisely work out where someone sits and where their specific areas of strengths and weaknesses are."
Richardson said this allows teachers "a much more focused intervention and a much more precise development opportunity."
The online platform also lends itself to the sort of continuous assessment that has been recommended as part of the David Gonski-led, Review to Achieve Educational Excellence in Australian Schools, released in May.
"That's really the next wave of evolution in this sort of style of testing," Richardson said.
"It is much more continuous, much more personalised, and delivers outcomes quickly so that teachers can intervene directly with students in a personalised way to deliver educational outcomes faster and with reduced stress."
Related stories:
Catholic schools back NAPLAN changes
NAPLAN to undergo 'narrow review'