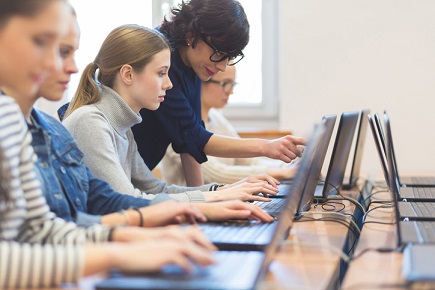 by Peter Croft
Most schools tend to be relatively conservative places. Processes and workflows remain static for years and the rule "if it isn't broken, don't fix it" is followed with little question.
As a result, manual practices often exist that have gone unchanged for extended periods. Cumbersome, paper-based processes are used for everything from collecting enrolment queries to providing students with examination results.
Now, thanks to rapid advances in IT, there are fresh alternatives on offer. Schools have the option of embracing a range of new tools and platforms that can radically streamline their administrative function and free up more resources to be focused on the delivery of quality education.
Five key ways in which information technology can help school administrators are:
Student information systems: Designed to sit at the heart of the school, a well-designed Student Information System (SIS) can automate many of the tasks that have traditionally been manual and time intensive. A good SIS can also function as a Customer Relationship Management (CRM) system to support the entire process from an initial call from a parent regarding enrolment through to a student's graduation.

Better systems Integration: Some schools may have invested in point solutions to help streamline particular tasks or processes. However, this often causes issues when it comes to sharing data between them or trying to gain a complete picture of each student. Often bought on price, such point solutions tend to have less capacity for integration with other tools and can be difficult to evolve to meet changing school requirements.
Having a single, integrated system in place will also reduce overheads associated with IT management. Without the need to connect and maintain multiple systems, the school will be able to divert resources to more value-adding activities.
Web-based features: Parents are increasingly asking for more information about their child's school experience. New-generation IT platforms can deliver internet-based portals through which parents can securely access information about their children and communicate with teachers and other staff. This capability can also help with the increasing need to provide parents with up-to-date information on student attendance.
Cloud-based alternatives: Clearly schools are educational institutions and not IT shops, yet many can find themselves bogged down with the task of managing technology. Thanks to advances in hosted or cloud-based platforms, there are growing options for schools to transfer these responsibilities to an appropriate external third party.

When considering investments in new school administration systems, it is best to look for vendors who have a clear cloud offering or strategy for how they can help a school take advantage of this ongoing development.
Improved data security: If paper-based and manual processes can be replaced with digital equivalents, the security of data can be significantly improved. Ensuring student data is only accessible by authorised parties is increasingly important and a fully featured digital platform can help make this a reality.
Peter Croft is the Asia Pacific managing director of education software and services provider, Tribal Group.
Related stories: