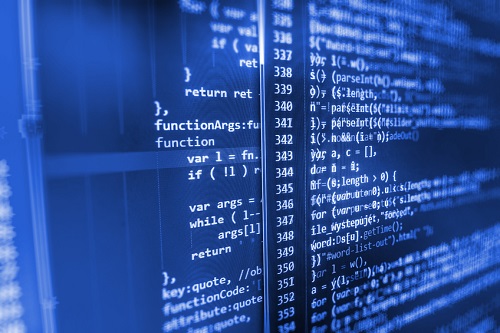 Students at Our Lady of Perpetual Succour Catholic Primary School (OLPS), located in Sydney, have been boosting their digital literacy outcomes through a new coding tutorial as part of the global Hour of Code initiative.
Hour of Code was launched in 2013 by Code.org, a non-profit dedicated to expanding access to computer science and increasing participation by women and underrepresented minorities.
The program reaches millions of students through a one-hour introduction to coding and computer science.
The school's new coding tutorial is being run by Accenture, a global professional services company, as part of its commitment to helping students around the world build computer and science, technology, engineering and math (STEM) skills.
Sue Host, OLPS principal, said coding has become a very popular subject at the school over the past three years, and Accenture had "helped greatly" in this area.
"The father of two students enrolled here, Luke Higgins, an Accenture employee, offered his services three years ago as he had identified some interest amongst the kids in learning about coding," Host told
The Educator
.
"We're now in our third year of involvement with Accenture and the Hour of Code, and this year's coding classes were highly successful – we had almost a 1:1 ratio of teaching support thanks to Luke and his team, and a 100% engagement rate."
Host said that around 85 students aged 5-9 took part, and that everyone was highly excited by the program.
"The older children also really benefit from being able to talk to the Accenture team, and find out exactly how they apply coding at work, and how important a skill it really is," she said.
"As our involvement has progressed over the past three years, we've seen digital literacy outcomes and engagement rates improve considerably, across all age groups, and this has also extended into teaching staff."
Host said an education officer for digital technology from the Catholic Education office visited the school to help further develop its teaching.
"As a result, children in years 3 – 6 now have an Hour of Code session every week, taught internally," Host said.
"Coding is an essential skill for today's kids – it links well to the curriculum, particularly science, maths and technology. It also helps to develop their critical thinking and soft skills, which is so important as they transition into high school and beyond.
Peter Vakkas, Accenture ANZ technology lead, said coding is "critically important" to the future of the global economy as software and computers are impacting every area of modern life.
"Every student should have the opportunity to learn to code – and to learn about algorithms, how to make an app, or how the internet works, just like they learn about photosynthesis or electricity," Vakkas told
The Educator.
"Coding is essential to build the tools, technologies and innovations that will shape the future – while also nurturing problem-solving skills, logic and creativity."
Research shows that children can pick up programming concepts before they know how to read and write, and if introduced to programming at a young age, are more like to study it later on.
Related Stories:
Schools get digital literacy boost
How to look beyond tech fads