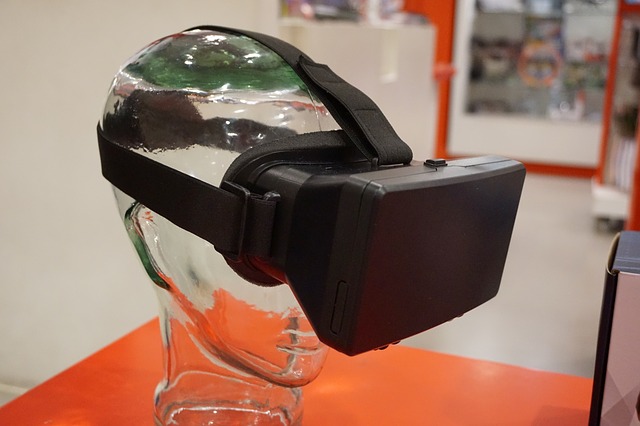 Whether it's a geography teacher taking students on a virtual tour of foreign countries or a careers teacher using augmented reality for workplace training, the use of virtual reality (VR) is seeing educators expand learning for horizons in big ways.
Now, the University of Newcastle is using a technology roadshow to showcase how this cutting-edge technology, and others, can transform the classroom experience and drive school-wide change.
InteractED – a NSW Department of Education initiative supported by a range of partners, including the University's School of Education – is designed to guide school leaders, empower teachers and assist administrators in getting the most out of technology.
The roadshow, launched today, is being hosted for NSW Department of Education teachers and provides educators with an interactive tutorial inside a spaceship controlled by a robot who teaches them about learning in 'virtual worlds'.
University of Newcastle associate professor, Erica Southgate, a leading researcher in edtech futures research, gave the keynote address at the event, which attracted more than 300 teachers.
Associate professor Southgate is a member of the Digital Identity, Curation and Education (DICE) research network and an advocate of the VR School Project, which encourages the use of immersive virtual reality in classrooms.
"The VR School Project aims to explore how immersive VR can be used to enhance learning, its relationship to curriculum, and its implications for education," associate professor Southgate said.
"The project also examines all the practical, ethical and safety issues that come with integrating emerging technology in classrooms."
Associate professor Southgate added that the VR School Project is premised on the open sharing of resources and evidence-based insights from the University's research with real teachers and students – especially those in low-income school communities.
How VR can improve student outcomes
According to Jayajyoti Sengupta, head of APAC at IT services company Cognizant, VR allows students from Kindergarten to Year 12 to be "truly immersed" in their field of study.
"With STEM subjects in particular, it means teachers will be able to turn passive learning experiences in subjects such as biology and physics into active learning experiences," Sengupta told The Educator.
"The learning experience will be elevated and delivered more effectively through 3D graphics and 360-degree videos, greatly enhancing engagement levels."
However, Sengupta said VR can even 'incentivise' students to go beyond STEM towards STEAM (A for Arts), as it puts students at the centre of learning and allows them to experience "anything and everything first-hand".
Sengupta said teachers can also encompass new roles with VR.
"It eliminates the need for people to be physically present in environments that once depended on 'hands-on' learning experiences, meaning new concepts can be introduced to the classroom that were previously impossible," he said.
Related stories: