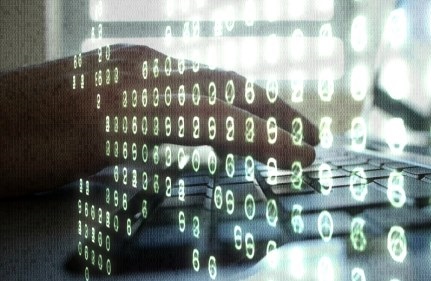 Principals are generally seen as having ultimate responsibility for their staff's professional development and actions while at work, but what about when it comes to protecting their schools from cyberthreats?
Ensuring suitable cybersecurity training, raising ongoing awareness and understanding the current and emerging cyber risks is also a responsibility that principals should take seriously.
Below,
The Educator
speaks to Alex Manea, BlackBerry's chief security officer, about how school leaders can ensure that their schools are protected and prepared as the new school year approaches.
TE: What does the current cyber-threat landscape look like? And what are some of the broader public safety issues in the education space?
AM:
In terms of the cyberthreat landscape, it's getting more challenging. When we look at the key trends, we're seeing more threats and data breaches, but there is also a cross-over with these threats impacting not only school data but the personal safety of staff and students too.
For instance, schools are becoming more connected through personal devices, and every time one of those devices is connected to the internet, it becomes a target for hackers. What we see from a trends standpoint is that an increasing number of hackers are targeting those devices, which can have
TE: I understand that two Melbourne universities have just joined the Melbourne Shield platform. How will this allow them to better protect their staff and students from physical and cyber threats?
AM:
RMIT University,
Deakin University
and Vicinity Centres recently became the first to sign-up to a new public safety initiative called The Melbourne Shield. This was launched by BlackBerry and our partner, Crisis Shield. The Melbourne Shield is an initiative in the Melbourne CBD that is aimed at helping schools better communicate with staff and students during a crisis situation.
Imagine for instance if there is a major cyberattack at the school and systems go down. During this time, the school can use the BlackBerry Ad-Hoc platform to communicate to their staff and students in real time and help them understand what the threats and risks are, and what to do about them.
In the event of a natural disaster, when the staff and students get a message via this platform, they not only get the information they need, but are asked to confirm that they've received the information and whether or not they're safe and in the affected area.
TE: Are there any particular strategies that schools' IT teams should put in place to help mitigate cyber threats?
AM:
One of the things I definitely recommend to all of our education customers and customers in general is bringing in white hat hackers to attack them in the way that real hackers would. This simulates a live hack and lets the principal find out how resistant they really are to a real-world hack.
Hackers don't care about how strong your network or authentication is – they're going to find the weakest link. Fortunately, that's what white hat hackers do, so they can really help principals understand their schools' potential vulnerabilities and be better prepared to face these threats.
Related stories:
Is your school protected against cyberthreats?
Why the responsibility of schools' cybersecurity rests with principals