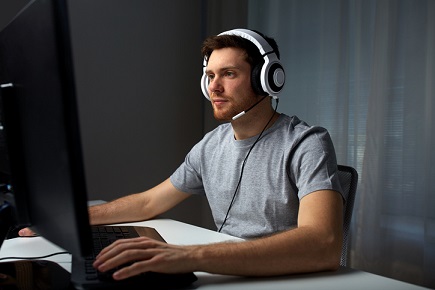 Despite the fears of many parents, a study undertaken by University of Sydney researchers and their high school son has found that video games, enjoyed in moderation by school age teenagers, are unlikely to have any impact on depression levels, loneliness, resilience or overall quality of life.
However, the researchers also found that teens who played for more than three hours per day were likely to be more depressed and lonely and that those who played luck rather than skill-based games were more likely to become regular gamblers in adult life.
Commenting on the research, University of Sydney Business School's Professor of Marketing, Ellen Garbarino, acknowledged that "parents and teens seem to endlessly battle over time spent video gaming".
"Most people are risk averse, especially when it comes to raising their kids," said Professor Garbarino.
"This will cause parents to worry about the potential long-term negative consequences of spending so much time at what appears to be unproductive use of time, even if the risks are small."
Indeed, Professor Garbarino and her fellow researcher/husband, University of Sydney Economics Professor Robert Slonim, freely admit that the study was driven by concerns over the amount of time their teenage son spent gaming.
"Zachary inspired the research question after many discussions about the appropriate amount of gaming," Professor Garbarino said.
"He was involved in discussions around the type of outcomes gaming might produce such as depression, loneliness, resilience and the types of games kids play."
"He also helped with the formation of the questions and he coded the online survey instrument and helped with the hypothesis generation and the data analysis," she added.
The family team surveyed around 250 young adults aged between 18 and 25. The participants were questioned about their gaming habits when they were in high school, the types of games played (skill vs luck), and their current gambling habits, emotional wellbeing and quality of life.
"Overall, we find no evidence that the time spent gaming has any positive or negative significant impact on depression, loneliness, resilience or quality of life when the time spent gaming during high school years is less than three hours per day," Professor Garbarino said.
"However, when teens game more than three hours a day, they report being more depressed and lonely."
The researchers also found that the type of games teens played mattered, where games of luck were related to more depression, more resilience and gambling.
"Those who played luck games in their teens were almost three times more likely to have gambled at least once in the past year and almost twice as likely to have gambled at least once per month compared to those who played more skill games, indicating that the type of game can have a large impact on potentially life-damaging activity." Professor Garbarino said.
Son, Zachary, says he is happy with the findings.
"I think it is a good start, we found some interesting things that nobody else talks about and we have managed to start some discussion around the importance of not treating all games the same," Zachary said.
"Significantly, the results are consistent with my argument that moderate game playing is fine."