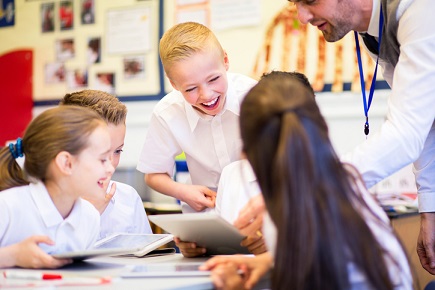 In 2017, Apple disrupted many businesses in the school communication space with changes to their guidelines regarding the publishing of apps based on a common template.
The result of these changes left many schools either unable to offer new apps, or unsure if they could even continue offering their existing apps.
At the beginning of 2018, Apple opened the door a little to allow stand-alone apps to be provided, albeit with certain caveats.
So what does this mean for schools?
Below, The Educator speaks to Leigh Rolfe, technical director and co-founder of School Stream – a mobile app that enables its users to receive information about their school – to find out.
TE: In your view, what are the most important things for principals and management teams to know when navigating the app changes that were brought in during 2017?
LR: The most important repercussion of the app change is that stand-alone apps based on an existing app template will require their own Apple developer account. To manage the risk of any of the schools' apps being wiped from the App Store, we recommend schools review all of the Apple iOS apps they are currently using - classroom learning, management, productivity and communication, and contact the app provider to see if they will be affected.
Principals and management teams will need to identify whether any of their apps are templated or not. If an app is based on a template, the school will need to setup and maintain their own Apple developer account even if another company has developed or is developing their app.
TE: For principals who are curious about School Stream, can you outline the value that the service has to those in school leadership positions?
LR: The key to successful collaboration between schools and parents is communication. Parents who are informed are able to keep track of school activities, return forms, easily book times for parent-teacher evenings, pay school fees and even volunteer for excursions or school literacy programs.
School leaders that engage parents are more supported and respected in the wider community and programs run by them are usually more successful, ultimately benefiting the entire school community.
School Stream is the easiest way for schools to communicate all activities and updates with their audience. Schools using email only engage 22% of their audience, in comparison to a communications app which is in the 90-98% range.
Schools using our app have found they have a significantly more engaged and happier parent community. We have case studies demonstrating how schools have transformed their relationship with parents since introducing the School Stream app. We've also seen a reduction in the time it takes parents to return the majority of forms to schools from a few weeks down to a couple of days.
TE: From your engagement with the K-12 school sector, what are some of the key challenges and opportunities you see in the ed-tech space in the year ahead?
LR: One of the key challenges in ed-tech will be keeping schools up to date with the technology and communication demands of parents. As we all become increasingly tech-savvy, smartphone use has penetrated most areas of our lives. Receiving information via an app or alert is the new norm.
The results of most recent census show 88% of Australians use a smartphone for everything from entertainment, food delivery, ride sharing, language translation, shopping, music, news and weather. Parents now expect schools to communicate with them clearly, efficiently and in real time using the same technology they are already using for everything else.

Related stories:
Level-up your curriculum with game-based elements
Cybersafety tool protects kids at school and home
New app saves principals time and money