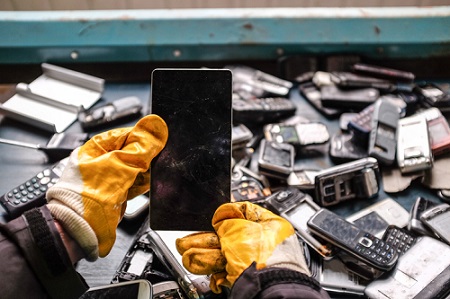 It's a given that most students love using their mobile phones, but many don't stop to think about the societal, economic and environmental impact this technology can have.
For example, simple acts, such as extending the life of an old mobile by passing it onto to friends or family for further use, or recycling it when it is no longer needed, can limit electrical waste (or 'e-waste).
Electronic waste includes waste from electronics, including discarded mobile phones, refrigerators, electronic office equipment, computers, television sets and electronic entertainment devices.
According to GreenPeace.org, electronic waste is now responsible for 5% of municipal solid waste across the world, and e-waste affects more than just developed countries.
To address this issue at its core – the education of young people – some organisations are providing programs aimed at helping students and teachers understand ways they can limit electronic waste.
One of them is MobileMuster, which recently launched an Australian first educational program which focuses on the interconnections students have with mobile phones and empowers them to make sustainable decisions.
The company's manager, Spyro Kalos, said the program brings together a comprehensive curriculum with immersive digital resources and accredited teacher professional development.
"This helps to foster critical thinking and enable students to make decisions and take actions that contribute to creating a sustainable world," Kalos told The Educator.
"[The program] covers the entire Interconnections curriculum looking at personal connections, technology, trade, production and consumption all through the lens of a mobile phone."
Kalos said the program provides students with opportunities to synthesise what they have learned throughout the unit and develop a plan for taking action
"This allows students to reflect on their own behaviours in the context of e-waste," he said.
Related stories:
Principals have important role to play in environmental education
'It's never too early to start environmental education'
A global approach to education