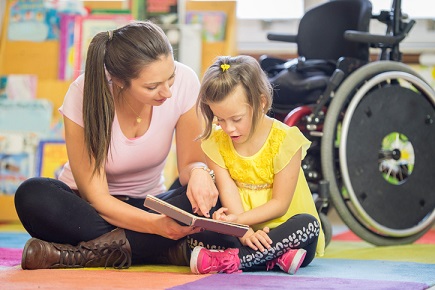 The NSW Government has declared support for all 39 recommendations of the Parliamentary Inquiry into education for students with a disability.
NSW Education Minister, Rob Stokes, said he welcomed the Committee's finding of "many examples of excellent practice in the NSW public school system".
However, Stokes said the government is also taking on board the concerns some parents and carers raised about the educational experiences of their children.
Among the recommendations was ensuring access for children with a disability to inclusive mainstream schooling, a measure that Stokes said should be a matter for parents to decide.
However, the government fell short of fully supporting two key recommendations, one of which was formalising a presumption applicable to all schools that "a child is to be educated in an inclusive mainstream setting, unless there are compelling individual reasons for other arrangements".
The other recommendation that the government failed to support in full was that it urgently implement the NSW Ombudsman's proposals in its Inquiry into behaviour management in schools.
David Roy, a senior lecturer in education at the University of Newcastle, said he was "deeply concerned" that the government had not fully supported this recommendation.
"The big issue that I have with this one being only in principle is that the Ombudsman's report asks for fundamental change not in schools but in the department's own systems," Roy told The Educator.
"It was the Ombudsman who said there was serious concern over reportable conduct for abuse – and this is the one area that the government doesn't want to seem to look at."
Roy said this was "deeply concerning" given the Royal Commission and the support of the Labor and Greens parties' support of a Royal Commission into how children with a disability are treated in NSW public schools.
However, Roy welcomed the NSW Government's responses to the other 37 recommendations, saying it shows that Stokes is a minister who listens and shows "real leadership" in education.
"Mr Stokes and the secretary of the department of education are people who want to make change, which is why I have big questions about the Gonski Institute claiming to want equity when its leader previously ignored these issues," Roy said.
"It's also interesting that the new secretary of the department is recognising there have been issues when, in Senate estimates, the previous secretary – who is now the secretary of Australian education – didn't seem to have any knowledge of how issues with disability are dealt with in NSW."
Related stories: