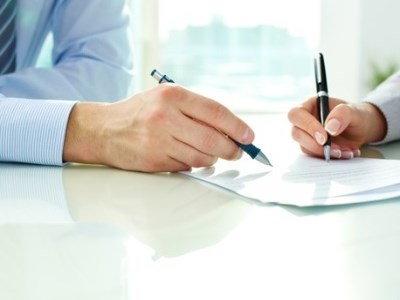 Schools are highly regulated workplaces. Principals need to navigate a complex web of legal obligations when dealing with staff disciplinary issues consistent with contemporary HR standards.
Failure to apply procedural rigour can result in costly and damaging litigation, not to mention reputational harm.
According to Paul O'Halloran, partner at FCB Workplace Law in Melbourne, industrial issues in schools are frequently more complex than those faced by employers in other industries.
"The reason for this tends to pivot around two main issues – the unique combination of stakeholders in schools including teachers, children, parents and unions, and the lack of specialist industrial relations support for principals," he told
The Educator
.
O'Halloran will provide his insight at the Education Law Masterclass on Thursday 27 October at The Mercure in Sydney, which will focus on identifying some of the most common failures in contemporary HR and corporate governance standards affecting schools.
One of the issues he will be speaking about is how principals should conduct a procedurally fair, defensible discipline and termination process.
Ensure workplace investigations are competent
O'Halloran said the key to defensible discipline and dismissal processes revolves around competent workplace investigations into alleged wrongdoing and proper articulation of the reasons for taking action against employees.
"Courts and Tribunals are imposing high standards on schools when investigating and resolving workplace issues," he said.
"Schools must understand the basics of a defensible workplace investigation and how to record contemporaneous documentary evidence capable of supporting disciplinary outcomes."
Be aware of teachers' rights
In terms of what rights temporary teachers have in discipline and termination processes, O'Halloran said it was important for principals to be mindful that their school can be liable for allegations of discriminatory conduct – if they're not careful.
"Whether engaged on fixed term arrangements or assigned through a recruitment company, it can be a mistake to think schools can end temporary teaching arrangements without any proper process," he explained.
"Under the 'general protections' provisions of the Fair Work Act, schools can be liable for allegations of discriminatory conduct towards temp staff when assignments end and no objective explanation is provided."
How to deal with a
'
bad fit' teacher
Dealing with a seemingly clear-cut case of misconduct can present its own issues, but how should principals deal legally with teachers who have not committed misconduct, but who are not suited to the community and school?
O'Halloran said that schools are strongly encouraged to deal with teachers who may not be suited to the profession or are compromising student outcomes – even in the absence of misconduct.
"Attendees at the masterclass will learn how to use legal strategies to exit teachers swiftly and effectively, in a lawful and dignified manner," he said.
The one-day Education Law Masterclass will also cover the misuse of social media, disability discrimination, family law issues facing schools and other issues pertinent to the work of principals, head teachers and senior education professionals.
Register online
by Friday 16 September and save $150 per person. Team discounts also available for group bookings of four or more delegates.