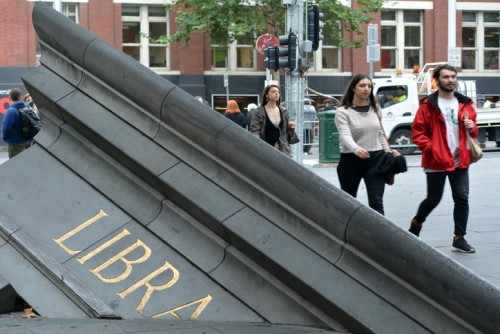 From 6am this morning, nearly 78,000 NSW Year 12 students received their HSC results by SMS and email, ending two months of anticipation.
And according to data from the NSW Education Standards Authority (NESA), many have good reason to celebrate.
Ninety-six per cent of course results from this year scored in the top four bands, with 12% falling in the top band. A record 57,068 NSW students will also be eligible for an Australian Tertiary Admissions Rank (ATAR) for university entry.
NSW Education Minister,
Rob Stokes
, said 2017's "remarkable results" include more than two-thirds of all students ranking in the top three bands.
"Students receiving their HSC this year should be proud of what they have achieved. It is a starting point as young people move forward to discover their full potential," Minister Stokes said today.
However, amid the post-results excitement, business leaders are concerned that the state's education system isn't providing students with the relevant skills they'll need once they leave school.
NSW Business Chamber chief executive, Stephen Cartwright, said that business needs transferable enterprise skills, rather than "subject matter expertise borne of rote learning".
"This year marks the fiftieth year of the HSC and since its introduction in 1967 much has changed," Cartwright said in a statement.
"The world has shifted from an industrial age to the digital age, and business is calling for transferable 'enterprise' skills rather than the subject matter expertise borne of rote learning."
2017 HSC results by the numbers
A record 57,068 students are eligible for an Australian Tertiary Admissions Rank (ATAR) for university entry. (ATARs released Friday, 15 December from the Universities Admissions Centre).
A record 1749 Aboriginal and Torres Strait Islander students achieved their HSC, with a record 940 eligible for an ATAR.
A record 1,394 students with a top band result in 10 or more HSC units are receiving the 'All Round Achievers' award
870 students with both a top place and top band results are being acknowledged with the 'Top Achievers' award
18,020 students with a top band result in one or more course are receiving the 'Distinguished Achievers' award
Performance bands
12% of HSC course results were in the top band (Band 6 or E4)
41% in the top 2 bands
71% in the top 3 bands
About 96% of course results were in the top 4 bands
These percentages have been consistent since 2010
Related stories:
University challenges ATAR with new program
Top HSC/VCE performers revealed
HSC 2015: top 20 schools revealed