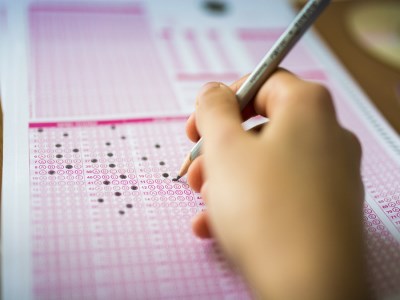 Today, the 2015 NAPLAN National Report was published by the Australian Curriculum and Assessment Reporting Authority (ACARA), confirming the initial findings of the summary information released in August.
The report revealed stable student achievement – relative to 2008 and 2014, with some improvements nationally and in each state and territory for some year levels and some domains.
ACARA CEO,
Robert Randall
, said the ACT, NSW, and Victoria continued to be top performers in most domains.
"The high performing jurisdictions have maintained their relatively higher achievement levels in most domains," he said.
Randall added it was encouraging that Western Australia had shown "a moderate increase" in reading achievement in all year levels, while in Queensland there was a "a substantial increase" in 2015 reading achievement in Year 3, and a moderate increase in Years 5 and 7 reading achievement.
"There have also been statistically significant increases in Indigenous student reading performance in Years 5 and 7 – an increase in Indigenous student performance relative to 2008 has been maintained."
However, the report found that the number of withdrawn and absent students in 2015 was very similar to that observed in 2014.
The trend in increases in the withdrawal and absent rates appears to have been arrested as percentages of withdrawn and absent students in 2015 are very similar to those observed in 2014.
Responding to the report, Association of Heads of Independent Schools of Australia (AHISA) national chair, Karen Spiller, said the results were further evidence of the unacceptable gap in achievement for Indigenous students, particularly in remote and very remote regions.
Spiller, who is also principal of St Aidan's Anglican Girls' School, said that, in spite of the gap, there were some encouraging signs in results for Indigenous students.
"There are indicators that a significant number of Indigenous students in remote and very remote regions are retaining and building on early gains," Spiller said.
"For example, the achievement of Year 3 Indigenous students in remote and very remote areas in 2013 appears to have been a factor in improved Year 5 results in 2015. The gains in numeracy for Years 3 to 5, 5 to 7 and 7 to 9 are particularly strong.
"This is a tremendous encouragement to the students and their families and to the governments, organisations, schools and educators who are investing resources, time and effort into closing the achievement gap."
Spiller added that AHISA was in the process of preparing a submission for the inquiry outlining innovative approaches by independent schools to support the education of Indigenous students in remote communities.
"Out-of-country solutions, such as residential scholarships to study in metropolitan and regional boarding schools are proving very successful," she said.
"Student and teacher exchanges, the use of digital technologies to unite students in different locations in a shared learning experience and the establishment of regional or remote campuses are all successful strategies worth pursuing for the provision of in-country support."
The 2015 NAPLAN National Report can be viewed on the NAP website
www.nap.edu.au