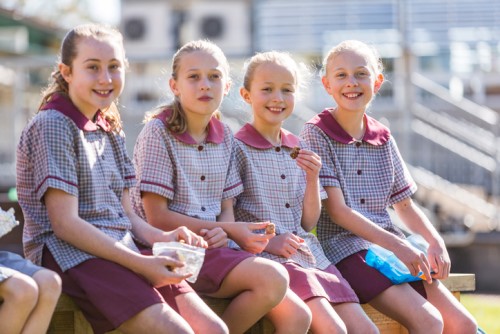 Today, the latest NAPLAN results were released by the Australian Curriculum, Assessment and Reporting Authority (ACARA) on the revamped My School website.
NAPLAN tests the literacy and numeracy skills of students in years 3, 5, 7 and 9 and is designed to help governments and schools know whether students are meeting key learning outcomes.
The latest data identified 330 "high gain" schools across Australia that have significantly improved their NAPLAN results since the test was held last May.
They include St Martha's Catholic Primary School in NSW, Maiden Gully Primary School in Victoria, Coopers Plains State School in Queensland, and Wannaroo Primary School in Western Australia.
ACARA CEO, Rob Randall, said that while schools are more than their NAPLAN scores, improving students' literacy and numeracy skills are essential to their success in, and beyond, school.
"The focus of My School is about enabling fair comparisons between schools and celebrating success where we see schools have achieved gain in results over time. It is not about league tables or ranking," Randall said.
"By looking at what individual schools are doing at a local level to improve literacy and numeracy outcomes, those learnings can be used by other schools to lift achievement across the board."
Reading and numeracy scores stagnate
A report by researcher, John Ainley, which collated data from the Australian Council for Education Research (ACER), found that over the last decade, Year 9 NAPLAN results in reading and numeracy have barely improved.
The report found that between 2008 and 2017, average numeracy scores have stagnated across all states and territories, regardless of year level. However, there was a slight improvement in Year 5 outcomes in 2008-09.
In February, the Education Ministers of NSW, Queensland and South Australia called on the Federal Government to rethink the provision of NAPLAN, placing the controversial test under increased scrutiny.
Under changes recently announced in NSW, all Year 9 students sitting the exam in or after 2020 will need to meet a minimum standard of literacy and numeracy to receive their HSC.
All HSC students will now meet the HSC minimum standard through short online tests in reading, writing and numeracy. Tests can be taken in Years 10, 11 or 12, in a process similar to obtaining the NSW Learner Drivers Licence.
NSW Education Minister, Rob Stokes, said he recognised the link of this standard to Year 9 NAPLAN tests placed "unnecessary pressure" on Year 9 students.
"NAPLAN should be a simple check-up, not a major operation. It is one tool used to assess educational progress – not a high stakes test," Stokes said.

Related stories:
New NAPLAN data released
Disability group calls for revamp of MySchool website