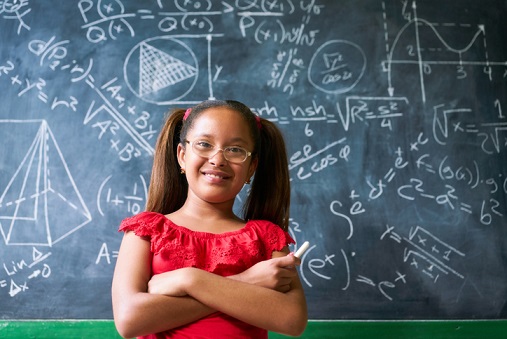 A maths program developed by the South Australian Department for Education is putting primary school students two months ahead of their peers, according to new evidence released today.
The independent randomised trial of the Thinking Maths program – aimed at maths teachers for Years 6-9 students – was conducted by the Australian Council for Educational Research (ACER) and commissioned by Evidence for Learning.
The program involves 30 hours of face-to-face professional learning over three school terms and is aimed at building teachers' capabilities to make maths learning deeper and more engaging.
Teachers collaborated to design quality maths tasks, using research informed teaching strategies to encourage students' metacognition and growth mindsets as they progress in maths learning.
The program also includes ongoing reflection and discussions, as well as a commitment to apply program ideas in their maths lessons in between professional learning.
This trial was one of the largest randomised controlled trials (RCTs) in education in Australia with 7,068 students and 158 schools, most of which were located in metropolitan (63%) and rural (30%) areas of South Australia.
Dr Hilary Hollingsworth, principal research fellow at ACER, who led and conducted the trial, said the Council that building an evidence-base is "critical to identifying what really works in education".
Hollingsworth said that through working closely with the South Australia Department for Education to conduct the trial, ACER contributed "reliable and useful" evidence about teacher professional learning and factors that support improved student learning outcomes in mathematics.
Schools 'crying out' for reliable evidence
Director of Evidence for Learning, Matthew Deeble said teachers and school leaders are calling out for useful and reliable evidence.
"The Learning Impact Fund builds evidence that helps educators in their daily decision-making," Deeble said.
"As a result of the Thinking Maths trial, we have learnt that what has worked for Primary schools and their teachers will not automatically work for Secondary."
Deeble added that putting programs to this level of scrutiny will help to improve Australia's education system, help teachers have confidence in their teaching strategies and make sure all students, whatever their background, make the best possible progress.
Ken Lountain, Executive Leader, Strategic Design at the South Australia Department for Education said the evaluation has provided independent evidence, both of the quality of the program and of its positive effects on teaching practice and student achievement.
"It is also helping us to identify the refinements we need to make to the current program and to think about whether some elements of Thinking Maths might add value to other initiatives," Lountain said.
"Evaluations of this rigour enable us, and other education systems, to tailor programs to ensure the best possible outcomes for students."