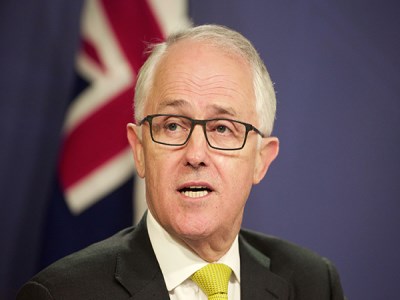 Prime Minister Malcolm Turnbull has endorsed David Gonski's blueprint to lift Australia's educational performance, calling it an opportunity to build a stronger school system.
The report, titled: 'Through Growth to Achievement Report of the Review to Achieve Educational Excellence in Australian Schools', was released today, and is Gonski's second major review into Australian education.

Today, Turnbull confirmed the Federal Government will implement all of the report's 23 recommendations, which include shifting away from a year-based curriculum to a curriculum expressed as "learning progressions", independent of year of age.
The review also urges strengthening the attractiveness of the teaching and school leadership professions, with clearer career pathways and better recognition of expertise.
"This Review is an opportunity for all levels of government, educators and families to turn around Australia's performance and build a stronger school system," Turnbull said.
"This is an opportunity we all must grasp to ensure this and future generations of students get the opportunities they need to succeed."
The Australian Education Union (AEU) said that while the report is "significant and comprehensive", it does not go far enough in addressing the resource shortages facing public schools under the Federal Government's Gonski 2.0 funding scheme.
"Given there are a number of recommendations that could deliver positive results, the Turnbull Government must resolve the funding shortfall for public schools to ensure that they are at 100% of the Schooling Resource Standard," said AEU federal president, Correna Haythorpe.
"Teachers are the experts when it comes to meeting the needs of students in their classrooms. Policies designed to lift student performance must be formulated with substantial and ongoing input from principals, teachers and education support staff."

Federal Education Minister, Simon Birmingham, will meet state education ministers on Friday to discuss the report. The review's chairman, David Gonski, will brief ministers.
Related stories: