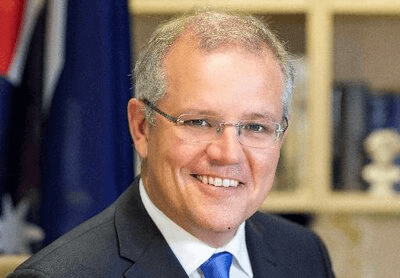 Prime Minister Scott Morrison has announced a final $4.6bn arrangement to resolve the long-standing issues with funding for the independent and Catholic school sectors.
"From 2020, the Commonwealth will transition to a new method of calculating how non-state schools are funded, and that will make the education system fairer and more equitable," Morrison said today.
Morrison said the updated school funding calculation was recommended by the National School Resourcing Board (NSRB) in its review of how the independent school sector is funded.
To support schools during the transition, Morrison said the Federal Government will provide over the medium term $3.2bn to support parents, students and teachers of independent schools.
"For students, this will mean the opportunity to get the best results from school; for parents, it will mean that choice remains affordable – an affordable choice in non-government schools; for teachers, it will mean certainty of funding so they can get on with the job," Morrison said.
In addition to this funding, inter-arrangements for 2019 will allow schools to plan with confidence for their 2019 school year. Morrison said the Federal Government will provide $170.8m to independent schools for these arrangements.
"The government is also committed to supporting parental choice and diversity in the schooling system with a new $1.2bn fund over the medium term that will provide a flexible means of targeting extra support in non-government schools that require that extra support," he said.
Morrison cited underperforming schools and those in regional areas as examples of those which could benefit from the fund.
Morrison also vowed "record levels" of funding to public schools, rising from $7.3 bn this year to $13.7 billion in 2029.
"Our government believes that parents should have a choice in education. This has been a fundamental belief of the Liberal and National parties for a very long time," Morrison said.
The Independent Schools Council of Australia (ISCA) said the extension of 2018 funding arrangements to 2019 provides immediate certainty for schools planning for the new year, while allowing time for further work to be undertaken on the "complex technical issues" involved in implementing the new methodology.
"ISCA thanks the Minister for engaging with the Independent sector in a timely, open and constructive way, building on the work of his predecessor to ensure suitable funding for 2019 and beyond," a statement from the Council read.
"Of particular note is the decision to allow schools transitioning up to their full SRS entitlement to do so by 2023, while schools transitioning down to 80% of their Commonwealth SRS will have an extended transition to 2029 to assist them in managing the challenges that the changes will bring."
The National Catholic Education Commission (NCEC) also welcomed the Prime Minister's announcement. NCEC acting executive director, Ray Collins, thanked the new Federal Education Minister, Dan Tehan, for "recognising that the 2017 changes had jeopardised the future of low-fee, low-expenditure schools in areas where they've served families for generations".
Collins said some technical aspects of the 2017 school funding model still need to be resolved down the track but today's changes put low-fee, non-government schools on a much firmer foundation for the coming decade.
"However, although the changes unveiled by Mr Tehan go a long way to fixing problems caused by the model introduced in 2017, fundamental to our support of this package is the Minister's agreement to review the new arrangements to ensure they continue to support the government's policy objectives, including parent choice," he said.