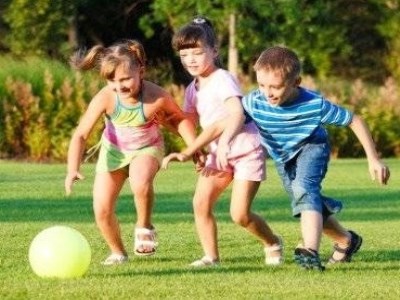 The principal of a co-ed school accused of banning boys and girls from playing with one another in the playground has spoken out.
Don Bosco Catholic Primary School parents claimed that their children were called to an emergency assembly yesterday and instructed not to socialise in the playground during breaks.
One parent said there had been no consultation about the new rules from the school and that he had only found out about it after his 11-year-old son told him.
"He told us that the senior school students weren't allowed to gather in groups with the other gender at recess or lunchtime anymore," the parent told 3AW.
Child psychologist Michael Carr-Gregg contacted the radio program this morning to say the move was "a possible violation of the UN declaration on the rights of the child".
However, the school's principal, Mark Linden, denied that children were told to separate based on gender. Rather, the policy was only designed to separate "certain groups" of students due to a schoolyard conflict.
"It was about trying to deal with playground issues," Linden told Neil Mitchell on 3AW.
"(the rule) was done around the issue of the problems that were gender based," he said.
Linden said he had since clarified with the students that they can "can choose to play with whomever they like at any time" and there was no segregation in the school.
The school has been contacted for further comment.