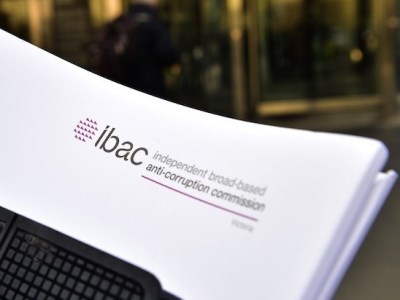 A year-long investigation has
exposed
"serious and systemic corruption" within the
Victorian Education Department
.
The Independent Broad-based Anti-corruption Commission (IBAC) tabled a report to Parliament on its findings and recommendations today following an investigation into alleged serious corruption within the Department.
The probe – dubbed Operation Ord – involved some of the state's most senior past and present education public servants.
Former Education Department chief, Nino Napoli, including several of his relatives and associates were found to have "corruptly obtained" at least $1.9m through the payment of dubious invoices over seven years.
However, the investigation added this figure could be "significantly greater" when taking into account suspicions raised over questionable contracts worth $3.3m.
The money,
intended for disadvantaged schools
, is believed to have been spent on "alcohol, hospitality and generous overseas travel".
In a statement this afternoon, IBAC commissioner Stephen O'Bryan said the operation ad exposed "serious and systemic corruption" within the Education Department.
"The Victorian community vests considerable trust in the public sector employees who are responsible for running the state's education system and giving our children the best possible start in life," O'Bryan said.
"The knowledge that funds intended to support the education of some of the state's most disadvantaged children were diverted by senior departmental officers for their own personal gain is understandably a cause for significant public concern."
The probe also revealed a culture in which "misconduct and corrupt conduct was able to flourish for at least seven years, and probably significantly longer".
The report recommended people whose behaviour was found to be "improper or corrupt" be prevented from working in schools and the state's education system again.
Initiated in 2013, Operation Ord focused on the use of 'banker schools' between 2007 and 2014.
Specifically, IBAC
investigated
claims that senior education department officials corruptly misappropriated funds through the use of banker schools by:
coordinating false and inflated invoices for goods and services not delivered, or not related to DET activities
arranging payment of inappropriate expenses such as excessive hospitality, travel and personal items.