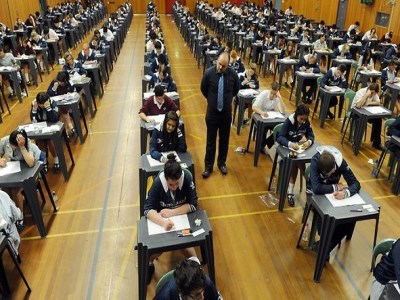 Students at a regional NSW school were taught the wrong HSC mathematics course for seven months, it has been revealed.
Five Year 11 students and two Year 12 students at Coonamble High School, located in the state's central west, were reportedly taught General Mathematics 1, but had intended to study General Mathematics 2.
General Mathematics 2 is examined at the HSC and counts towards a student's Australian Tertiary Admission Rank (ATAR) while General Mathematics 1 is not.
Speaking on Radio 2GB, NSW Education Minister, Rob Stokes, said he was "angry" about the bungle and had instructed the NSW Education Standards Authority (NESA) to visit the school and determine the best course of action going forward.
"I have directed Education Secretary Mark Scott to take appropriate action to support the students involved and discipline staff as well as oversee a fair outcome for the students," he said.
Stokes said he was "absolutely appalled" by what had occurred.
"This is not good enough ... my heart goes out to those students and their parents, I am angry on their behalf," he said.
"If this was my child I would be furious. The system has failed these students and we now need to make it up to them."
A spokesperson for the NSW Education Department told The Educator that the students were studying a 'compressed curriculum', which is sometimes referred to as 'college-style'.
"This is where they 'split' their HSC study doing the preliminary and HSC course of about half their subjects in one year," the spokesperson said.
"As soon as the executive principal identified that the correct mathematics course was not being taught, her immediate priority has been to provide comprehensive support to students."
NESA has approved a special consideration for the students at Coonamble High School, meaning that they will not need to do any extra assessments to cover the course work they missed out on.
NESA will also use existing assessments for the 50% of the HSC mark based on school assessments.
This is in addition to NESA working with the department and the school on supporting the students with targeted learning in the lead up to the HSC written exam on 23 October
The spokesperson said there would be "a thorough investigation" of the circumstances, including the roles of staff with responsibilities for teaching and HSC procedures.
"The school and the department are working actively with the NESA to support students and assist in its investigation," the spokesperson said.