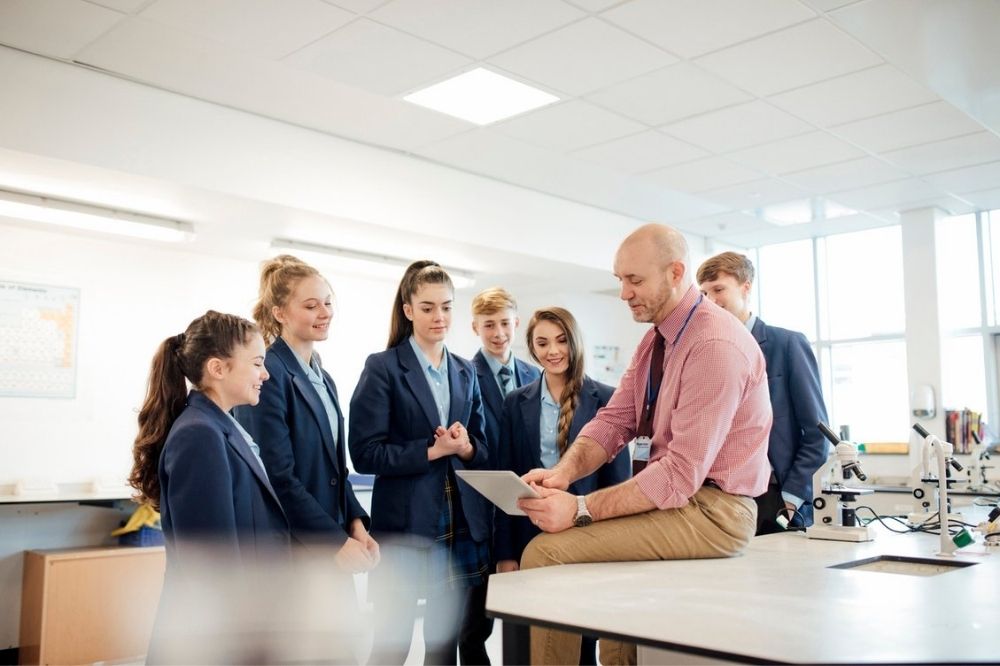 As the education sector moves faster to integrate advanced technologies into learning processes, a critical issue is how to ensure equal access to these resources so that no school community would be left behind. An Australian educator has delivered a solution that has proved effective in the socially distanced environment brought about by COVID-19.
Dr Simon Crook, founder of CrookED Science, speaks with The Educator's editor Brett Henebery, about how his education consultancy works with primary and secondary school teachers to make STEM education more widely available and ultimately solve the skills shortage in this field.
CrookED Science was launched in 2015 to fulfill Dr Crook's vision of "a world where every student has access to a high-quality STEM education wherever they might be". Since then, CrookED Science has achieved recognition, most recently as one of TE's 5-Star Innovative Service Providers for 2021.
Even before the pandemic, Dr Crook had been applying an ingenious approach to education, including video teaching sessions with many of his client schools, but lockdowns accelerated teachers' use of Zoom and other online technologies. He notes that such platforms are highly effective for regional and remote schools because they give teachers access to STEM materials while eliminating the need to travel physically to schools. CrookED Science's resources have also been beneficial to students, especially gifted ones from socioeconomically disadvantaged areas.
Dr Crook narrates how one student was able to calculate the percentage of dark matter in the galaxy by using astrophysical data from universities. Upon starting with a CrookED Science program, the student was chronologically in Year 3, and has since moved up to Year 4, and then to Year 5.
"I have found due to circumstances that by leveraging technology, we really can reach out to all school communities and support all teachers and students, and offer them the best science and STEM education that we can," he says.
"It's wonderful to be able to support students in that fashion, and to leverage my experience and networking with people I know at university, and the power of social media, and perhaps a bit of luck in terms of people who monitor conversations."
Although the pandemic caused the cancellation of many face-to-face learning activities, Dr Crook has been able to continue professional development sessions for teachers via Zoom, and is pleased with the results. He believes that virtual experiments are worthwhile when students and teachers cannot be physically present in an actual science laboratory.
"I investigated the impacts of technology on teaching and learning in the sciences and found that [teachers' use of simulations in teaching] improved student outcomes. And so, I would use that in a lot of teaching activities with students, but then also with some PD courses with teachers because they still have to meet their accountabilities in terms of scientific inquiry skills."
Other mentoring activities are revision workshops on science modules, particularly those leading into Higher School Certificates. Some schools have even requested private intensive workshops for their students, which take place just before exams and complement the teachers' regular lessons.
In 2002, one of CrookED Science's priorities is undergoing new accreditation processes with NESA for PD programs. Dr Crook is also incorporating greater flexibility into his work processes so that workshops will be easier to shift to the web and lockdown-related disruptions would be reduced. He will host more materials online and monitor the learning progress of both teachers and students.