A 10-Point Plan For Improving Staff Well-being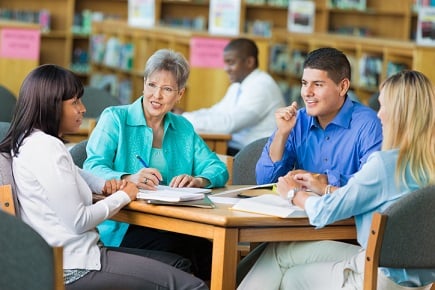 Staff well-being is a massive issue in education. Teaching is often listed as one of the most stressful professions. One of the contributing factors is that we deal with people every day and people are unpredictable. We never know what stressors are going on in other people's lives. That is one of the key reasons why working in schools (not just in teaching roles) is so stressful.
The impact on schools is MASSIVE. High levels of stress and poor staff morale impact on staff engagement and therefore impact student learning. The discretionary effort and energy we rely on so much in schools evaporates if we are stressed or not happy in our work.
Staff absenteeism (both short and long term) go through the roof when staff are unhappy. This costs the school a fortune. Replacing staff who are 'sick' or who leave is a further significant burden on school budgets.
The following statistics are alarming.
52% of teachers say that they have seriously considered leaving their current job in the last 12 months and 47% have seriously considered leaving the profession;
41% say their job satisfaction has decreased in the last 12 months;
teachers' biggest concern regarding their job is workload (79%), followed by pay (66%) and changes or reforms in the curriculum (59%).
86% say that their workload has increased in the last 12 months;
Here is a 10-point plan for increasing staff well-being
Make staff well-being a priority on your school's strategic plan

Implement a process of identifying issues and addressing them by setting up a working party and conducting a survey of staff (contact me for further details)

Staff Professional Development – allocate $500 per staff member per annum for professional development. I know that's a lot of money but don't forget this is an investment in our people and we are in the people business.

Celebrate achievements as a regular component of meetings and look for opportunities to provide specific praise to staff

Limit new initiatives to a maximum of 3 per year (Big Rocks)

Increase leader visibility – visit classrooms, spend time in the staffroom and playground during breaks and be near the front gate at pick up time

Provide real support to staff with behaviour management of difficult students – where intervention occurs, keep them in the loop with what has happened and the plan going forward

Plan regular small events to share success stories and celebrate achievements

Review communication strategies with staff – eg introduce a weekly 'What's happening?' bulletin, establish an email protocol to reduce email overload and review meetings (Are we valuing people's time? Is a meeting the best way of achieving our goal?)

Meet informally once per semester with each of the people in the team you lead and ask the following four questions
How are they going?
What is important to them?
What frustrates them at school?
How can you help?
Yes, it takes a lot of time, but it is an investment of time that you can't afford NOT to make.