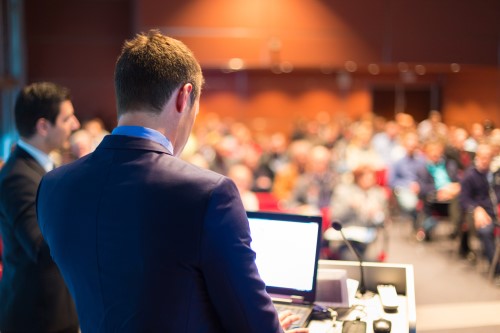 The education sector is changing – fast – and successful school leaders need to juggle competing priorities to remain relevant and deliver exceptional outcomes…for both students and staff.
From managing curriculum reform to implementing emerging technologies to attracting and developing talented teachers and promoting student wellbeing, there's plenty to talk about – and it's all on the agenda at the 2020 Educator Leaders Summit at the Amora Jamison Hotel in Sydney on Tuesday 7th April.
This essential one-day event will allow educators hear real-life stories and strategies from the winners of the Australian Education Awards, including the Principals of the Year – advice no innovative school leader or decision-maker should miss.
The speakers at the one-day event include many of the winners and finalists from the 2019 Australian Education Awards who will discuss their strategies in the fields of student wellbeing, professional development and innovation in teaching and learning.
Timothy Lloyd, principal of Plumpton High School and Winner of School Principal of the Year – Government at the Australian Education Awards 2019, will open the event with a case study sharing his advice and key lessons learnt from developing innovative initiatives, leading his school through change and developing a culture of leadership.
This will be followed by a panel hosted by celebrated educational leaders Jamie Dorrington, Kylee Owen and Tamara Sullivan who will draw from their experiences of using technology to transform their school's teaching and learning environments for the better.
Other panels on the day will include the best professional learning programs, driving school improvement, implementing effective student wellbeing programs and innovation in curriculum design.
"We saw tremendous engagement and collaboration at last year's Summit, which provided leaders with critical insights and learnings about how to navigate and leverage the important changes taking place in education and technology," The Educator's editor, Brett Henebery, said.
"The breadth and depth of educational experience that next year's speakers will bring to the 2020 Educator Leaders Summit makes it a professional development goldmine for principals".
Completing the Educator Leaders Summit will contribute 6 hours of NSW Education Standards Authority (NESA) registered PD addressing 6.2.2 from the Australian Professional Standards for teachers towards maintaining proficient Teacher Accreditation in NSW.