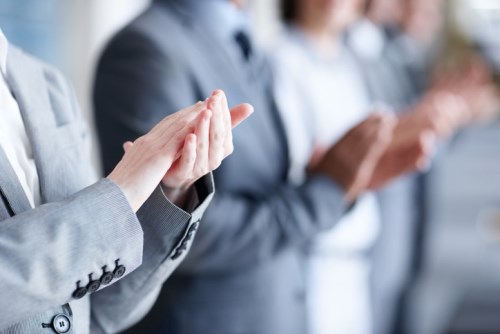 A local education design project has won an international education architecture award.
Architecture practice Hayball, in collaboration with Caulfield Grammar School, has won
the Association for Learning Environments' James D MacConnell Award
for
The Learning Project
, a prefabricated building that acted as a testing ground for new learning and classroom models.
Multi-disciplinary design practice Hayball in collaboration with Caulfield Grammar School won the award for The Learning Project, a prefabricated building that acts as a testing ground for new learning and classroom models.
The Learning Project emerged in 2013 when the school commenced masterplanning its three metropolitan campuses – Malvern, Caulfield and Wheelers Hill – and questioned what learning would look like and how spaces would evolve in the years to come.
Before embarking on an entirely new design of learning spaces, Hayball responded by creating a series of prefabricated prototype buildings which would allow the school, teachers, students and design team to test settings and spaces for differentiated learning.
Caulfield Grammar School principal, Reverend Andrew Syme, said the buildings across the school's three campuses provide a "visible expression of what contemporary learning is".
"We intentionally named it 'The Learning Project' to emphasise that everyone is learning together – students, teachers, leaders and architects. It's a major cultural change piece that's going on at the school," Syme said.
"This is not a building locked in time – but part of a larger, organic, living project, that's helping us drive change continually into the future."
Syme said that working with leaders in education design, the project "continues Caulfield's commitment to be at the forefront of educational change".
"Our primary focus is driving creativity and innovation but with a focus on having our students as 'owners' of their own learning which equips them for the future," he said.
Announced in Atlanta, USA, over the weekend, The Learning Project outdid two major American contenders, the Carter G. Woodson Education Complex in Virginia, USA, and Hazel Wolf E-Stem K-8 School in Seattle, USA.
The accolade is Hayball's second major architecture award in the last 12 months, having taken home the Future Project category for South Melbourne Primary School at the World Architecture Festival in Berlin late last year.
Director at Hayball, Richard Leonard, said to win the James MacConnell Award was "essentially like winning the Oscars of education architecture".
"It's the crème de la crème," he said.
"The project is small in comparison to our fellow finalists with designs for entire new school complexes – but it packs plenty of punch, thanks to its innovative model as a testing ground for a school, state-of-the-art prefabrication construction methods and research links with the University of Melbourne."
Related stories:
Exclusive: Inside Melbourne's new multi-million dollar schools
Creating the schools of the future
How innovative design is changing the education landscape