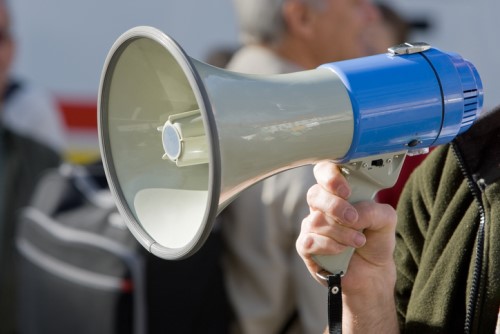 With the Federal Government's 'Religious Freedoms' bill due to be released within weeks, pressure is mounting on Prime Minister Scott Morrison to ensure LGBTQ staff and students are protected from discrimination.
On Saturday, hundreds of students, teachers, parents, and supporters of the LGBTIQ community joined the "No Exemptions to Equality" rally in the Melbourne's CBD, demanding an overhaul to existing laws that allow religious schools to sack or expulsion staff and students for being gay or transgender.
LGBTQ advocacy groups are accusing the Prime Minister of deliberately stalling the legal process to remove what they say are "outdated, hateful laws".
"Discrimination has no place in our schools. Full stop. No ifs. No buts," Australian Greens LGBTIQ+ spokesperson and Senator, Janet Rice, said
"Our schools, and indeed our society, should be places where LGBTQ+ people are safe and respected, and feel free to be who they are without fear of discrimination," Rice said.
Rice said that LGBTIQ+ people, especially trans and gender diverse people, experience much worse mental health outcomes than heterosexual and cisgender people.
"Making schools safe for LGBTIQ+ people is absolutely vital to health, wellbeing and inclusion. This is why we need government-funded programs delivered by trained staff like Safe Schools, not school chaplains," she said.
Labor candidate for Melbourne and Rainbow Labor co-convenor, Luke Creasey said it was "outrageous" that students and teachers could be discriminated against or even sacked for a part of their identity "which has no bearing on their ability to do their job."
"My students know what it means to have fairness and empathy. We need a Government that gets it too," Creasey said.
"Labor has pledged to end discrimination against students and teachers in religious schools on the basis of their sexual orientation and gender identity."
In December, the PM put forward a proposal to the Opposition that would see students and staff protected from discrimination "on the basis of their gender, sexual orientation, relationship status or pregnancy".
The PM's proposal sought clarification that "in deciding whether a school rule – a reasonable school rule – the Human Rights Commission and courts should take into account the religious nature of the school and whether the school considered the best interests of the child".
Another component of the proposal was to clarify that "nothing in the act prevents a religious school teaching in accordance with their own religious beliefs".