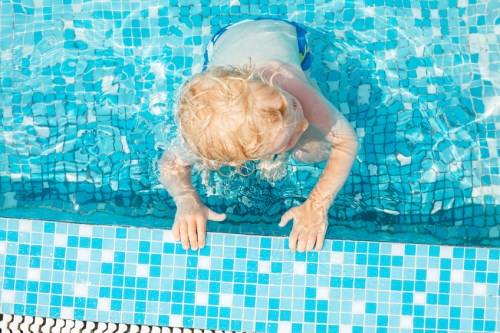 Alarming figures from Royal Life Saving ACT show that only one in seven ACT children are able to swim 50 metres by the time they leave primary school.
The news comes shortly after the Victorian state government announced its plans to make swimming a mandatory component of the primary curriculum. Only 15 per cent of ACT primary school-leavers are reaching the Australian Water Safety Council's national benchmark.
In contrast to the plans in Victoria, the only compulsory swimming program for ACT public schools is the Aquasafe program for year 2 students delivered by Royal Life Saving and funded by ACT Education.
In 2016, 2,760 students in ACT participated in the Aquasafe program, which features 10 pool-based lessons and five classroom lessons.
Another water safety and awareness program in ACT is Swim and Survive, which up until 2014 was subsidised by the ACT government. Now, to run the 10-day program, schools must fund the course themselves.
At present, Swim and Survive costs $99 per student, although Royal Life Saving ACT chief Cherry Bailey admitted the cost could rise for 2017, and lamented the lack of government subsidies for more comprehensive swimming education in primary schools.
"It would be lovely to see the ACT Education funding increased to include some subsidy for students other than just year 2," Bailey said.
A spokesperson for ACT Education said that subsidies for Swim and Survive were discontinued because just a two-week program over the course of year is likely to have minimal impact.
"However, a water safety and awareness program, with pool-based and classroom-based components, would better equip students with the skills, knowledge and understanding to stay safe in and around water," said the spokesperson.
The new program in Victoria, beginning in 2017, will see primary schoolchildren working towards the Victorian Water Safety Certificate, demanding they are able to swim 50 metres as well as pass tests on water safety knowledge, rescue skills and survival sequences.