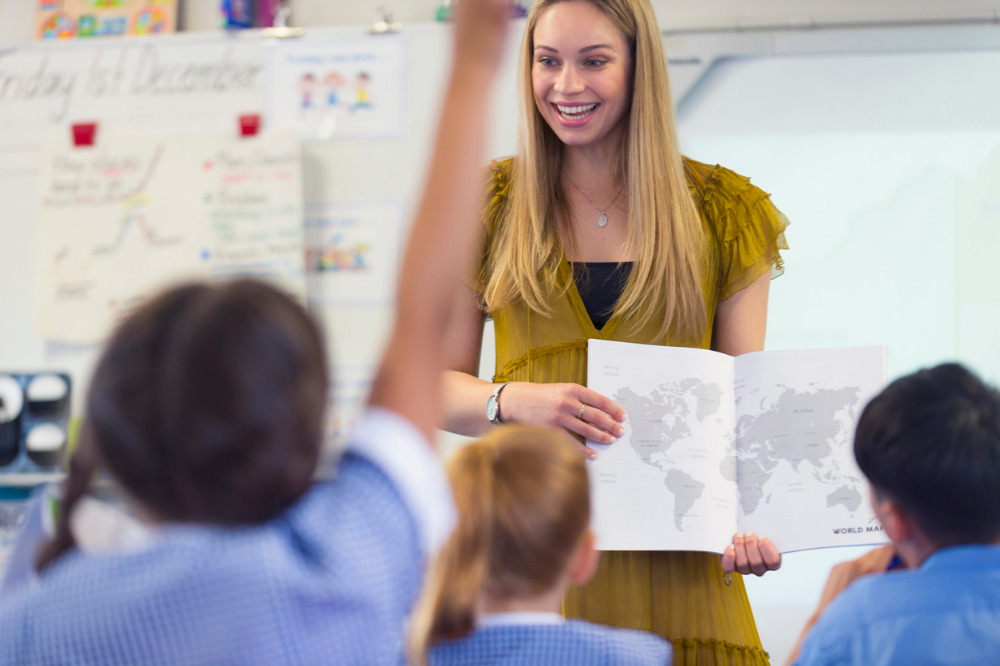 Therese Turner-Jones, head of English at Ascham School in New South Wales, is an educator who believes in the power of narrative to influence the development of young minds. Her teaching accomplishments have led to nationwide recognition, including an Excellence Award as Department Head of the Year at the Australian Education Awards and a place on The Educator's list of Most Influential Educators in 2022. Turner-Jones' work has also raised Ascham's rank in HSC results among independent schools in New South Wales, making Ascham first among all independent schools in 2020 and fourth in 2021.
Being named as an Influential Educator means the world to her, she says, because it highlights her efforts in "building teacher capacity" – one of her priorities since obtaining her Master's of Educational Leadership in 2014.
"I think that it's really important from an English perspective where literacy, of course, is our focus, as well as teaching great works of literature and having students respond through writing. So that idea of reading and writing – the pairing of them – is so significant."
Turner-Jones defines her educational philosophy as being influenced by three key approaches based on the Dalton Plan: first is the Assignment that "everybody learns from in a particular year group and the key structures that they're actually going to respond to," second is the Lesson that delivers the assigned work, and third is the Study, which completes the framework for learning and receiving feedback. The Dalton Plan – developed by Helen Parkhurst in Dalton, Massachusetts, at the turn of the 20th century – is a concept that promotes a "culture achieved through individual development and through collective cooperation". The aim is to centre the purpose of education on life, not only on the school environment.
What reinforces Turner-Jones' education philosophy is her "[commitment] to excellence, [ambition] to make a difference, [and being] in constant awe of what students bring to their study of English," she says. "It's literature that really underpins everything that I do, so it's a very enriching [and] worthwhile experience."
This year, Turner-Jones is focusing on literacy and the drive for excellence, not only within the school but in the wider community. She believes that her award brings a degree of influence to inspire a higher level of expertise and community engagement.
For educators and those who are considering this profession, Turner-Jones emphasises the need to work on relationships and maintain a positive attitude. This is particularly important at a time when some schools are still using a hybrid model of remote and face-to-face learning. She also considers cheerfulness, optimism and wellbeing as vital to an environment where learners thrive.
To further improve learning outcomes, she makes recorded lessons and other resources available to her students. "I know that the students find that wonderful because they can listen to [the recordings]. It's like a university approach where they can actually follow up and hear their teacher," she says.
"And so many times the students compliment how the teacher's voice actually soothes, [and] it's the teacher's voice that makes them feel that they can achieve. It's such a really good approach for wellbeing."
Making visible wellbeing an essential part of Ascham School's philosophy across the academic and pastoral areas is one way to ensure students' success. This is a challenge for educators working in school systems that have to cope "with illness, with loss, with grief and often the lack of a sense of connection," says Turner-Jones. However, she is confident that Ascham can support its students' needs and make them "great learners within the collective" by means of its effective learning perspective built on the Dalton Plan.