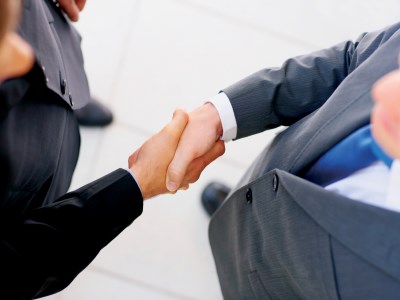 Last week, a report surfaced warning that alleged minimal background checks on temporary teachers in NSW schools was creating a
dangerous loophole
that could be putting children at risk.
Anonymous Department sources told
Fairfax Media
that this could be "opening the door to paedophiles" teaching in public school classrooms.
However, Craig Petersen, deputy president of the
NSW Secondary Principals Council
(NSWSPC), told
The Educator
that the state's vetting processes were solid, irrespective of whether a teacher was hired on a temporary or permanent basis.
"I am confident that school and departmental procedures for checking the credentials of all people working with children are sufficiently rigorous," Petersen said.
"This is especially the case for teaching staff."
But with the job of principal being so busy and multi-faceted, some say it's only natural that one or two instances of under-vetted teachers slip through the cracks.
"At the very least we need a photo ID check, up-to-date check of criminal background, and up to date Working with Children check. I was told it would be too much work [to ensure all checks were done]," one Department sources said.
However, Petersen said it was an easy process for principals to check these credentials.
"I am not aware of any principal who does not have processes in place to ensure that these checks are conducted each time a new teacher is appointed," he said.
"All public school principals know that the duty of care for students is of primary importance, and the
Department of Education
has clear processes for dealing with this type of issue."
A spokesman for the Department of Education said it was ultimately the responsibility of individual principals to ensure all checks had been done.
"All NSW public school teachers must be approved to teach by the Department of Education based on their academic qualifications, be deemed personally suitable for teaching and satisfy probity checks before gaining employment in a public school," the spokesman said.
"A national criminal history check for all offences, not only those relevant to working with children, is undertaken for all teacher applicants and applicants for child-related positions including temporary teachers."