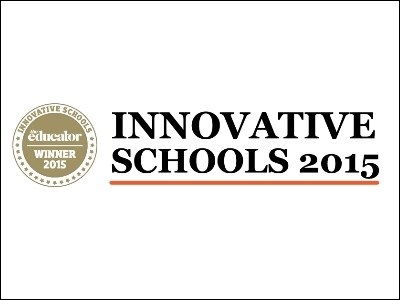 The Educator
has partnered with leading education software providers Schoolbox and
Digistorm
Education to bring you the Innovative Schools 2015 report this September.
Following nominations from 177 schools around the country, the list has been narrowed down to 40 schools at the forefront of change and innovation.
Representatives from Schoolbox and Digistorm Education said they were excited to be supporting this initiative as innovation through technology to transform K-12 schools is a passion shared by both companies.
"Schoolbox and Digistorm are undeniably at the forefront of innovation and leadership in the education software sector," said Sean Richards, co-founder and director of Alaress (Schoolbox).
"We understand that the student's world is ever-changing and see innovation as being one of the most important educational issues of the day."
Digistorm Education's managing director, Tim Oswald, said the Innovative Schools report provides an opportunity for schools to learn from others and find inspiration to pursue their own journey of innovation.
"By showcasing the schools in Australia that are at the forefront of change and innovation,
The Educator
is pushing the education industry forward and we are delighted to be a part of this initiative," said Oswald.
The Educator
Innovative Schools 2015 is proudly brought to you by Schoolbox and Digistorm Education.
Look out for the full report in the September issue of
The Educator
magazine – the business of education.