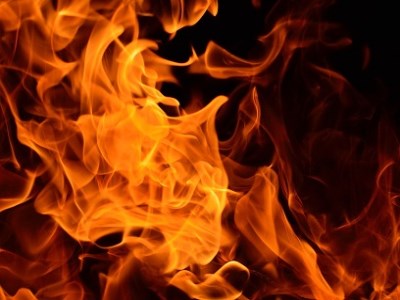 Dalby State School, one of Queensland's oldest, is closed today following a major fire that caused significant damage to facilities on Tuesday night.
Nobody was injured in the blaze, which police suspect was deliberately lit, prompting them to establish a crime scene at the school.
The fire destroyed the school's administration facilities, music, staffroom and two classrooms, as well as a specialist music room. It is understood that some of the buildings destroyed were more than 150 years old.
The Queensland Education Department said the decision to close the school was made in the interests of student, staff and community safety.
In a statement today, the school's principal, Mona Anau, said she has arranged for a number of staff to be on site today to ensure that any students who arrive at school can be returned home safely.
"This is devastating for us but our school is one of the hubs of the Dalby community and we are resilient and strong. We are a tight knit community that supports each other and we will get through this. Buildings can always be rebuilt," Anau said.
"However, naturally we are very disappointed and we will work hard with our community and with the Department to recover and get back to normal as quickly as possible. Schools are important community assets which need to be protected."
Queensland Education Minister, Kate Jones, said a decision would be made on Wednesday afternoon whether to reopen the school for Thursday classes.
"We have all of our infrastructure people on the ground ready to go, so as soon as we get access to the school we will focus on getting all of the services back into the school," she told the ABC.
"This includes power and water and we are looking at alternative classrooms including the library. We will have to get in and make an assessment on demolition and construction going forward."
The damage bill is expected to be around $700,000.