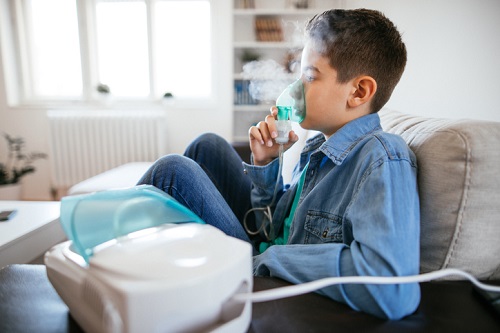 Children who suffer from asthma are more likely to drop out of school, new research from Sweden shows.
According to the research, published in The Daily Excelsior, those who suffer with persistent asthma from a young age are also likely to struggle with their studies and drop out of university.
The study was conducted in three districts in Sweden in 1996 when researchers invited asthma sufferers aged between seven and eight to participate in a long-term study.
The researchers checked back in with the children three separate times, when they were aged 11, 19 and 27 years of age. By 2015, the researchers had remained in touch with 59% of the participants.
The study then compared this information with data on when the children left education and which occupations they took up, taking into account factors which could impact their education and employment. These factors included sex, body weight and smoking.
Children with early-onset persistent asthma were shown to be three and a half times more likely than children without asthma to drop out of school at age 16 with only basic education.
These children were also twice as likely to drop out of university before completing three years of study.
In terms of their careers, children with early-onset persistent asthma were less than half as likely to enter non-manual occupations, including clerk, nursing assistant, police officer, musician and foreman.
Christian Schyllert, a clinician at Karolinska University Hospital in Sweden, told The Daily Excelsior that asthma has been a known inhibitor of daily life and can negatively impact school attendance.
"However, we know a lot less about the impact childhood asthma has on subsequent life chances in adulthood," Schyllert said.
"This study suggests that children who are diagnosed with asthma when they are young and continue to suffer with the condition as they grow up have worse life chances when it comes to their education and their future jobs."