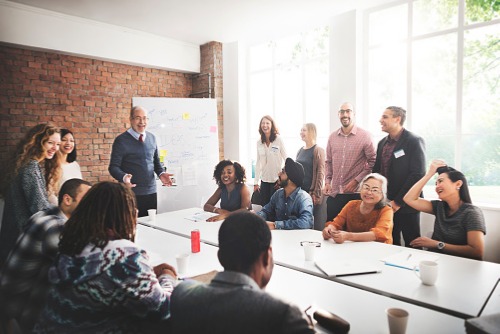 The National Excellence in Schools Leadership Institute (NESLI) has committed to an 'audacious goal' of engaging with and supporting one million leaders of learning from low GDP countries by 2025.
Schools in regions such as Africa, South Asia, Central America, the West Indies and the Pacific Islands are expected to benefit from the plan.
Teachers and school leaders that operate within low GDP environments will be able to gain access to a range of leadership and wellbeing programs that are currently available to schools in Australia and New Zealand.
Tactics for enabling the ambitious and exciting developmental project include partnering with community agencies, technocratic outsourcing and shifting mindsets.
"It is vitally important for us to explore the impacts of education and educational leadership in low GDP countries," Dr Janet Smith, chair of NESLI's International Advisory Board, said.
"The expertise and resources available to schools and education systems in low GDP regions are very limited".
Dr Smith said a key element in addressing these challenges is the development of leaders in schools and communities who are able to create conducive conditions for learning and support the delivery of worthwhile, innovative learning.
"NESLI has placed a high priority on developing strategies to improve educational outcomes by increasing educational leadership in low GDP countries," she said.
"A goal of engaging one million leaders of learning globally by 2025 is a big one, but also an incredibly important one".
The announcement was made in a white paper titled 'Developing Leaders of Learning in low GDP countries', which outlines how the advisory board best believes that organisations like NESLI can work with educators to provide leadership and wellbeing development opportunities around the globe.
The white paper also considers how development programs could be delivered, taking into account a number of factors such as eliminating roadblocks to access, affordability and educational infrastructure lag.
In Pakistan, for example, there are 25 million children who are not in school. The personal and societal benefits of a proper education for these children will provide a multitude of advantages to an entire generation.
"By aiming to leverage our technical capability and draw from our experience in the design and delivery of best-of-breed leadership programs for educators, this objective speaks to our moral purpose and desire to make an impact on a large-scale, as well as to give back for the common good," Dr Smith said.