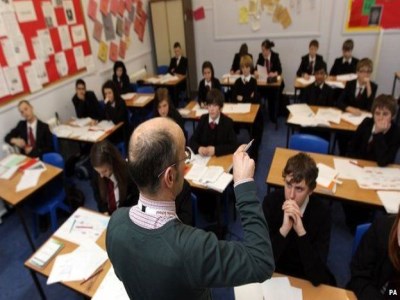 A serious rethink by the NSW Education Department is needed to address surging enrolments, student performance and schools' IT systems, warns a new report by NSW Acting Auditor-General, Tony Whitfield.

The report urged the NSW Education Department to reassess its strategies to deal with a booming student population in Sydney, adding that in Sydney's northern suburbs, enrolments had spiked 20%.

The number of students enrolled in NSW public schools has increased by over 21,000 during the past five years, taking total enrolments in 2014 to 763,698.

Earlier this year, the Australian Council for Educational Research (ACER) warned that by 2020 the number of students enrolled in the state's primary schools would rise by 92,000.

Such a spike in enrolments, it added, would require a further 385 primary school classrooms every year for the next decade to accommodate the surge.

"I have requested that the department immediately begin work on an action plan, with a clear outline of how the department will respond to the recommendations made by the auditor-general," Whitfield said.

The report also called into question the Department's handling of its ill-fated Learning Management Business Reform (LMBR) program, saying better training was needed to increase awareness of the Department's IT security and change management policies.

The LMBR project was scheduled to be delivered over eight years at a cost of $386m. However, the current estimated cost of the project is $579m – almost $200m over its original budget.

The report also pointed to deteriorating performance in the areas of literacy and numeracy for NSW students.

"The performance target to increase the proportion of children with the literacy and numeracy skills they need for the best start at school has not been achieved," Whitfield said.

He suggested the Department "reassess current strategies" for achieving performance targets in reading and numeracy and consider the effectiveness of strategies in the other domains.