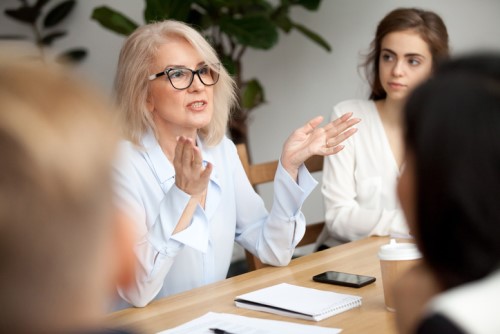 As students across the nation return for Term Two, schools will be now able to access Australia's first dedicated mindfulness curriculum thanks to a collaboration between leading educators, psychologists and mindfulness experts.
Led by the team behind Australian wellbeing and mindfulness meditation app Smiling Mind, the Mindfulness Curriculum has been designed to provide a framework and practical resource for the way teachers embed mindfulness in schools.
With up to 20% of Australian students currently disengaged at school, research shows that mindfulness can help young people develop the emotional, behavioural and attention regulation skills that set the crucial foundation for learning and train students to be better equipped for the pressures of adult life.
Smiling Mind CEO and one of the developers of the Curriculum, Dr Addie Wootten, said it was created in response to changing societal pressures on students and the subsequent impact on their wellbeing and learning.
"Research shows that one in five students are disengaged at school, and disengaged students are on average one to two years behind their peers," Dr Wootten said.
"What's more, our students are facing serious mental health issues, with one in seven primary aged students reporting mental health problems."
Practicing mindfulness has been shown to strengthen areas of the brain that control executive function and can lead to strong improvements in attention, reduced stress, anxiety and depression, and better academic skills, social skills and self-esteem.
A recent meta-analysis over 70 studies comparing more than 6,000 school-aged young people shows those who practiced mindfulness showed greater performance in the following areas:
Better emotion and behaviour regulation than 62% of non-practicing students;
Better academic performance than 66% of non-practicing students
Lower depression and anxiety scores than 66% of non-practicing students
Better social skills than 64% of non-practicing students
This meta-analysis also revealed mindfulness practice is associated with a 16 per cent increase in academic performance and mental health for practicing students relative to peers.
"We can't underestimate how fundamental the skills that mindfulness can develop are in the learning process," Dr Wootten said.
Wooten added that mindfulness helps students develop the same skills that promote better mental health and school engagement, as well as foundational skills of attention and concentration.
"Not only are these skills essential for learning but they prepare our children to better manage with work-life challenges in the future," she said.
Related stories: