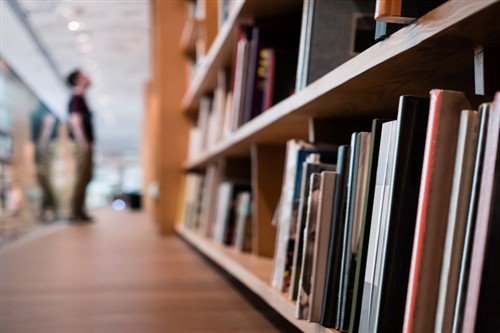 Over the past two weeks I went to Cabramatta High School and Canley Vale High school to "walk in the shoes" of a high school student in 2018.
Having left Northmead High School 30 years ago it has been a long time since I wore a school tie, played handball or ate a packed lunch. And while the idea of joining the class of 2018 might seem gimmicky, it was an eye-opening experience and one that certainly helps inform my perspective as a leader in the NSW public school system.
In the NSW Department of Education we have a clear focus to place students at the centre of our decision-making. As a network director my role is about providing support to our school leaders and their teams to create our quality learning environments.
What struck me straight away at Cabramatta and Canley Vale high schools was how the student-teacher relationship has evolved and the important mentoring role that teachers now play.
My first class back in school uniform at Cabramatta High School threw me into the deep end of Year 12 extension mathematics.
I have to admit I was a little nervous as it has been a while since my brain has been tested in that way. But having the support of my peers and experiencing the fabulous rapport the teacher had with the class created an atmosphere where I was willing to "have a go".
It also helped that I had a "study buddy" to work through the problem with. The feeling of belonging and learning together is important and it was obvious the teacher knew their students well, cared for them and valued their opinions.
At both schools I was interested to see how technology is blurring the boundaries between school and home. Students today have access to technology that enables them to communicate with the teacher before and after class.
This is very different to when I attended school. If I had a question about my work when I was at home or on the weekend it had to wait. Now technology connects our teachers with their students, enabling learning to continue outside the classroom.
At Canley Vale High School I learnt how the skills developed in the literacy class linked to the writing element of my Design and Technology class. I enjoyed a music lesson that used innovative technology to provide very specific and timely feedback to students.
My other observation from going back to school is that students talk a lot in class – and, despite what teachers assume, this was also positive. Sure there's the odd comment about what's happening on the weekend but most of the talk was focused on the learning.
This reminded me we are social beings and providing opportunities for talk is extremely important to make a connection with our learning and to strengthen our grasp on concepts. Being able to share our opinions and test our thinking with our peers and our teacher is really valuable. Using strategies that encourage discussion and tapping in to clarify, refine and refocus the learning can be very powerful.
Both schools set high expectations and that certainly drove the students I was working with. They had a very strong view on what was attainable and this was reinforced by the teachers, who placed no limits on what the students could achieve.
High school 2018 is a different place from the world I inhabited in Year 12. Yet despite my experiences I found one thing at least remained constant . . . packed lunches are still pretty ordinary.
Scott Davidson, acting director of the NSW Department of Education Fairfield Network
Related stories: