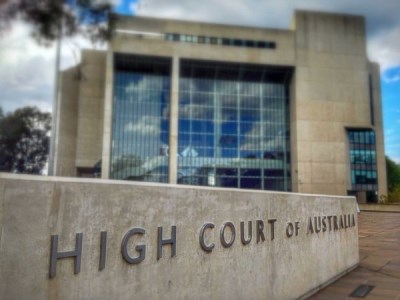 A beleaguered school whose funding was revoked by the Federal Government has said it is prepared to take the Federal Government to the High Court over the decision.
Rick Mitry, the lawyer for the Islamic School of Canberra, warned the school may take its battle to restore $1m in Federal Government funding to the High Court.
The school, located in Weston, had its registration stripped after the Federal Government revoked its funding, citing governance issues by the Australian Federation of Islamic Councils (AFIC) on Monday.
Its counterpart, the Malek Fahd Islamic School in Sydney, had its $19m in Commonwealth funding revoked in February.
Four other Islamic schools under investigation – Islamic College of South Australia, Islamic College of Brisbane, Islamic College of Melbourne, and Langford Islamic College in Western Australia – have until April 11 to show that they have addressed the department's concerns.
However, the Minister stood by his decision to cut funding from the Canberra and Sydney schools, saying the schools' responses were in contrast to the other schools' "genuinely engaged independent support" to make "substantial changes" in their operations.
"The Malek Fahd Islamic School and the Islamic School of Canberra did not acknowledge the issues, did not engage their own independent support, had limited engagement with the department and did not put forward amendments to their constitution," Birmingham said.
Mitry told
The Canberra Times
that the school will appeal to the High Court of Australia if Birmingham tries to "derogate" from its legislative rights to ask for an internal review of the decision.
He said his firm would apply for a review of the Sydney school funding decision by Friday, with an appeal for the Canberra school was expected to follow. He added the Canberra school would have more time to ask for a review as it was only notified of the decision to revoke funding this week and both schools had 30 days.
The Canberra application would be similar to the Sydney appeal which would be supported by an "extensive report" from an independent accountant addressing the department's concerns, an amended constitution complying with Birmingham's requirements and evidence the school operates independently of the AFIC with full control over its governance and finances.
If the internal reviews are unsuccessful, Mitry said the schools would take the fight to the Administrative Appeals Tribunal (AAT).
"The review must be determined on its merits by a senior departmental officer who has been delegated the power to make decisions under the act and who was not involved in making the original decision," he said.