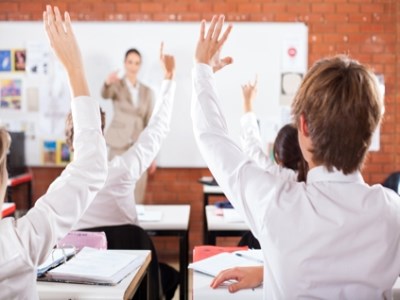 The procedures that govern a school's response to teacher misconduct are strict and unequivocal in both the public and private sector.
Sally Edsall,
NSW Teachers Federation
's administration officer, said that "clear and strict" procedures are in place in public schools to encourage transparency and help protect the school and its students.
The same laws, Edsall points out, also apply to independent schools. Regardless of which sector a school might belong to, there exists a strict set of procedures which all staff must adhere to by law.
"There are very clear and strict procedures which teachers and principals in public schools are required by law to follow," Edsall told
The Educator
, adding that the union would advise members "under all circumstances" to follow those procedures.
The Royal Commission into the child abuse scandal at Knox Grammar School has revealed that the school failed to report serious crimes to police, allowing former teacher, Damien Vance, to remain at the school despite having sexually assaulted a male student.
While agreeing that the boy was telling the truth, the school's former principal, Ian Paterson, told the Commission he did not realise that it was a crime for a teacher to grope and sexually proposition a student.
"I was not aware that it was a crime," Paterson said.
On its website, the
Association of Independent Schools
(AIS) defines "reportable conduct" as the following:
any sexual offence, or sexual misconduct, committed against, with or in the presence of a child (including a child pornography offence or an offence involving child abuse material), or b) any assault, ill-treatment or neglect of a child, or c) any behaviour that causes psychological harm to a child.
Edsall said that by law, all incidents that occur in the public sector must be immediately reported.
"There is no discretion, all disclosures must be reported. That's NSW law."
"There are syllabi dealing with personal development issues which must also be followed. The PD/Health/PE syllabus can be viewed on the BOSTES
website
," Edsall said.