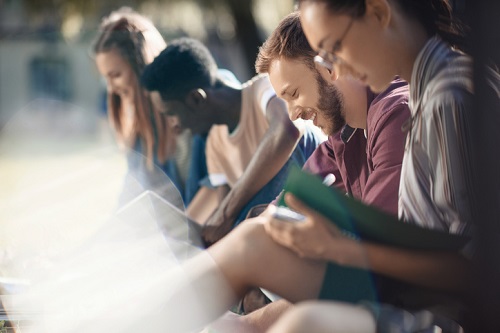 The Economist recently ran a gratifying headline for any Australian – Aussie Rules! What the rest of the world can learn from Australia. We've been growing or 27 years without a recession. While commodities exports and decent long term economic policy matters, the report also highlighted Australia's internationalised human capital system at the forefront of this performance.
The report highlights that 29% of our inhabitants were born in another country, the highest level in the developed world, and that international education is our largest service export, with 600,000 international students in Australia contributing $32.2bn to the economy. Asia and China are the biggest source regions and countries for both, respectively.
Consider that as a developed economy of only 25 million people and in a region of increasing strategic complexity, we are privileged to host hundreds of thousands of future leaders from our region and around the world here in Australia. They are the daughters and sons of our neighbours and trading partners. They bring diverse perspectives, knowledge and understanding of global markets. The experience and relationships they form during the time here may create bonds that will lead to future economic, political and social dividends.
The Australian Higher Education sector has long geared itself to reap the dividends of the international student market, supported by Government agencies. International students report that employability skills and experience are important contributors to their destination of choice and experience satisfaction. However, these experiences are too hard to come by. With exceptions, Australian employers can all do more to capitalise on the human capital under its nose, often overlooking and underutilising international students.
Employers in business, Government and community organisations hungry for talent, global skills and diversity can collaborate with the Higher Education sector. It is incumbent on universities to do more to promote their global talent stocks, and help employers access and engage with it. Not as corporate social responsibility, but because its good business! The key is efficient, structured and employer-driven experiential learning programs that work for students, employers and educators.
For example, at the recent Australian International Education Conference, Study NSW announced funding for the Global Trade Accelerator program, which will link trade organisations and exporters with international students to research offshore markets. Students from six universities will respond to employer briefs from around NSW through a gamified project app supported by the Practera experiential learning platform. The program is supported by the Global Trade Professionals Alliance, Austrade, Export Council of Australia, Study NSW and the City of Sydney.
In a regional context, Study Gold Coast's Talent for Business Growth is an example – working with local businesses to identify suitable projects and connecting them with internship, project and mentoring programs offered by local universities. The City of Sydney has launched an international education strategy focused on Welcoming, Wellbeing and Work Integrated Learning featuring an array of engagement opportunities for international students. The Adelaide Engage Work Experience Network is working with Practera to connect hundreds of international students with employers like Bank SA, Trajan, Bupa and SA Water.
Employers can deliver substantial value from these programs. For example, Allianz and Bupa work systematically with teams of international students to research multicultural and millennial engagement strategies. EY provides early career staff to mentor in programs to gain cross-cultural management experience. As a startup, Practera has hosted more than a hundred international students undertaking projects, internships, and today greater than 50% of our team are former international students, including our chief product officer, director of marketing and a number of senior developers.
Practera supports structured experiential learning programs for tens of thousands of international students run by universities, Governments and employers. In our experience, there are three key success factors:
Contexts that authentically position global perspectives and cultural diversity as benefits
Experiences that promote both employer benefits and learning outcomes
Efficient, structured engagement between students and employers
International students are making an amazing investment in Australia. We should not only return the favour to these outstanding young people, but we should do our best to tap into their insight and potential to form beneficial relationships for Australia's future.
Beau Leese is the co-founder & Co-CEO of Practera. He is also the Queensland Government's International Education Innovator in Residence.