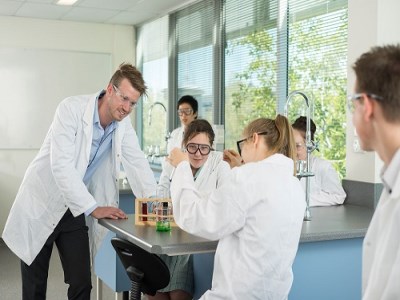 The Big Day In, which has been running since 4 March, finalises its nationwide roadshow this week when educators and technology providers gather in Brisbane for its final event of 2015.
The event, run by the Australian Computer Society (ACS) Foundation, hosts more than 5,000 high school and university students nationwide who are interested in careers in technology.
Science, Technology, Engineering and Mathematics (STEM) education has been a major focus of the Federal Government's plan to boost Australia's sagging performance in these areas on the world stage.
Figures released by the Australian Bureau of Statistics (ABS) in March revealed that STEM skills jobs grew at about 1.5 times the rate of other job categories in recent years – by 14% compared to 9% between 2006 and 2011.
In response, Federal Education Minister, Christopher Pyne announced a plan to make maths or science compulsory for all Year 11 and 12 students.
Professor Ian Chubb, Chief Scientist of Australia, voiced his support of the plan following the Government's decision.
"I have been saying for a long time that Australia needs to approach science and mathematics much more seriously than we ever have, and that these subjects should be part of every child's education," Chubb said in a statement.
"We live in a world utterly reliant on science to fuel its industries and provide for its people. In the future, science will only become a bigger part of our lives, and the impacts will touch us all."
TechnologyOne, Australia's largest enterprise software provider, is sponsoring this year's Big Day In event and will be exhibiting to a further 400 students in a sold-out session at Brisbane's Queensland University of Technology (QUT) on July 23.
TechnologyOne's R&D director, Brett Hooker, and evangelist, Matt Deshon said they are enthusiastic about making positive differences with software in today's world.
"Our goal in speaking to the students at Big Day In is to inspire them to pursue careers in the IT industry," TechnologyOne executive chairman, Adrian Di Marco, said in a statement.
"Australia has a growing shortage of STEM qualified professionals, and it is critical that we, as an Australian software company, get students interested in technology to sustain and grow our national technology industry."