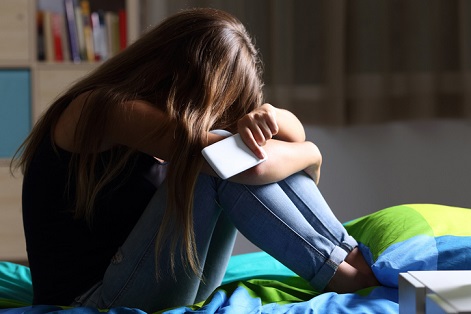 The outcome of Victoria's state election in November could see serial bullies forced to attend disciplinary hearings with their parents and principal.
The $15.3m plan – which is part of a planned state opposition overhaul of bullying programs – would replace the current Labor government's LGBTI Safe Schools program if the coalition wins November's state poll.
According to a 2018 PwC Australia analysis commissioned by the Alannah & Madeline Foundation, almost 25% of Victorian school students are bullied at some stage during their time in school with an annual cost to our economy of around $135m.
That's a staggering 228,000 Victorian students bullied each year which then also impacts families and friends.
Children who are victims of school bullying often suffer from self-esteem and confidence issues, behavioural problems and their ability to concentrate and perform at school. In some tragic cases it can cause lifelong mental health issues and lead to self-harm.
"We are going to change the '3 Rs' to the '4 Rs' – reading, writing, arithmetic and respect," Victorian Opposition Leader, Matthew Guy, said.
"Everyone deserves to be treated with equal respect regardless of age, gender, sexuality, religion, ethnicity or appearance and I think that's a really important value to teach kids."
Guy said that if children learn from an early age about respect and equality, "they will carry these values throughout their life".
"We can't afford to continue to put school bullying in the 'too hard basket'. Today's school bullies are tomorrow's workplace bullies," he said.
Victoria's Shadow Education Minister, Tim Smith, said that if elected, his government will conduct professional workshops with teachers, parents and students in order to equip teachers, parents and students with hands-on strategies to tackle bullying.
"We can give students the best teachers with the best facilities in the best classrooms at the best schools, but if they are distressed because of bullying then they aren't going to reach their potential. That's not a theory, it's a fact," Smith said.
"The first step to helping students do better at school is to provide them with a safe environment where they can be confident in themselves."
Smith added that his government will back school principals when they decide to expel trouble makers to deter further bullying behaviour.
"We will not allow their decisions to be overturned by bureaucrats in the Education Department. We back principals who have a zero tolerance approach," he said.
The Victorian Principals Association and the Victorian Association of State Secondary Schools have both been contacted for comment.
Related stories:
School launches first image-based bullying workshop
Bullying prevention: What methods are working?