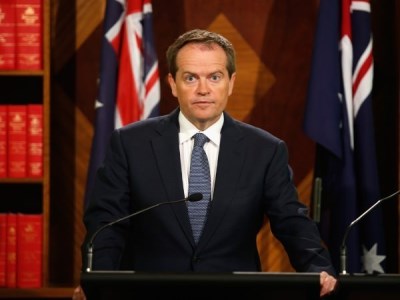 Federal Labor leader, Bill Shorten, has issued an appeal to all public school principals amid the Opposition's campaign against the Federal Government's education plans.
In a letter co-signed by opposition education spokeswoman Kate Ellis, Shorten emphasised Labor's pledge of $37bn in Gonski funding over the next decade.
"Ending federal support for public schools would lead to a two-tiered system," reads the letter, adding that Prime Minister
Malcolm Turnbull
's plans were an "insult" to teachers.
"It is one of the worst ideas ever put forward by a prime minister."
The move follows the PM's suggestion that the States pay for public school funding. However, under the proposal, non-government schools would still receive money from the Federal Government.
Turnbull defended the move, saying the Federal Government was "not wedded" to funding Labor's Gonski model of extra money for disadvantaged schools.
Instead, Turnbull is pushing for a new agreement with the States and Territories after 2018, when the current round of Gonski funding expires.
Shorten said Turnbull's willingness to walk away from public schools showed he was "out of touch".
"It's not that Mr Turnbull and his Liberals can't afford to fund public schools, it is that they're choosing not to," Shorten said.
Australian Education Union
(AEU) deputy president,
Maurie Mulheron
, said the Gonski Review was clear that the Federal Government needed to take more responsibility for funding disadvantaged schools – not less.
"The key recommendation of the Gonski Review was that the Federal Government needed to work with the States and take the bulk of responsibility for ensuring disadvantaged schools got the funding they needed," he said in a statement.
"That's why the Gonski agreements see the Federal Government putting in two-thirds of the extra resources. They have greater capacity to do so than the cash-strapped States.
"Schools don't care whether their funding comes from the State or Federal Government – they just care about whether they have the funds to meet the needs of their students."