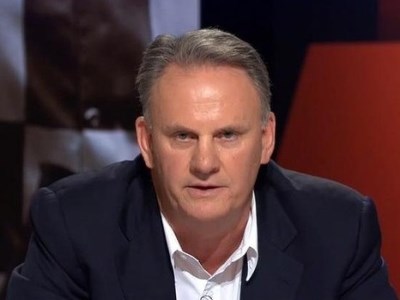 A former Labor leader is under fire after openly questioning a Sydney Boys High School student's sexuality on live TV.
Speaking on Sky News, former Labor leader, Mark Latham – who led the party from 2003-2005 – said a Sydney Boys High School student, who took part in a video supporting feminism, was gay.
The controversial remarks were made during the March 12 edition of the Sky News program Outsiders, in which Latham and his co-hosts, Ross Cameron and Rowan Dean, discussed a video created by Sydney Boys High School students.
In the video, the students spoke about why feminism would be important to them if they were women. Referring to the video, Latham made a number of derogatory remarks against the students involved.
"The boys at the school look like d**kheads doing their video, total d**kheads. I thought the first guy was gay," Latham said, live on-air.
Latham's comments have sparked outrage, with NSW Education Minister, Rob Stokes, saying the former Labor leader's conduct was "unacceptable" and amounted to "bullying"
"I was disappointed when I heard the comments about the Sydney Boys High School students who appeared in the video for International Women's Day," Stokes said in a statement.
"Adults in privileged high profile commentating roles need to be mindful of the example they set for the community. Bullying of any kind is unacceptable."
Federal Education Minister, Simon Birmingham, joined the chorus of outrage, saying: He [Latham] should pick on people his own size rather than having a juvenile go at the sexuality of school children on national television."
However, Latham has defended his remarks, vowing he would keep up with the "anti-pc stuff". As for the recent outcry, Latham suggested that if the audience does not like the [Outsiders] show, they shouldn't watch it.
Sydney Boys High School has been contacted for comment.