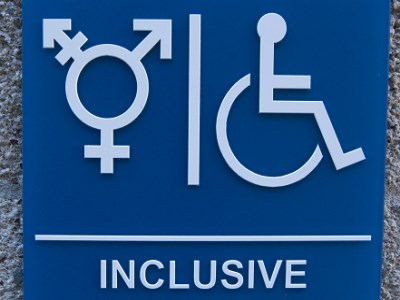 A student approaches you and asks for advice on how to manage their gender transition through school. What do you do?
According to support organisation, Working it Out – which is currently helping 20 Tasmanian schools – many principals are unprepared to deal with Lesbian Gay Bisexual Transgender and Intersex (LGBTI) issues.
The company's spokeswoman, Susan Ditter, said there had been a "significant increase" in the number of Tasmanian transgender students seeking help.
"I'd attribute that to a few things. I think that the mainstream and social media are building people's confidence," she told the
ABC
.
"There's not any training, pre-service training, and so teachers are saying we need someone here to support us to learn."
Ditter called for training and awareness around LGBTI issues to be incorporated into university studies, as it is with police recruits and medical practitioners.
A rise in the number of transgender students has prompted calls for principals in other states to be better prepared.
Dr Elizabeth Riley, who provides clinical supervision and training as a counsellor at a private practice in Sydney, is an expert in gender identity. She told
The Educator
that in terms of harnessing a school culture that recognises and respects LGBTI students, many factors must be taken into account.
Riley pointed out that as well as schools having bullying policies in place that are actively applied, children must also be given choice regarding activities and sports.
"Schools should have an environment not just of tolerance but of celebrating difference," she said.
"Children need to be supported so they can explore where they fit, who they want to play with and what gives them the optimal opportunity to thrive, engage and be successful."
Riley added that a culture must be sustained where provision of training for all students in emotional intelligence is provided "to increase the ability for empathy, kindness and self-responsibility of emotions".
"Schools can also offer education in gender variance and make this training available to all staff, children and parents," she said.
"Libraries can also provide age-appropriate [LGBTIQ] books and information."