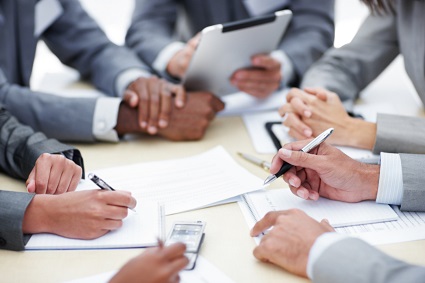 Victorian Education Minister, James Merlino, has joined a chorus of calls for a full review of NAPLAN Online, which some academics warn will produce invalid results.
Summary results for this year's NAPLAN assessment were due to be released on Wednesday but have been delayed with concerns the online test results cannot be compared to the results from the paper tests.
Merlino said that in light of recent events, there needs to be "an urgent review by an independent expert" into the delays and issues with comparing online and paper test data before NAPLAN Online is rolled out to a greater number of schools.
"It simply isn't good enough that data from the online tests is currently not comparable with data from the paper tests," Merlino said, adding that this "only damages confidence in the online testing managed by ACARA".
"We were promised NAPLAN online testing would lead to quicker processing and schools, parents and students receiving their results sooner. Clearly NAPLAN Online has not been managed properly by ACARA. "
On Wednesday, NSW Secondary Principals Council (NSWSPC) president, Chris Presland, said principals have long held "serious concerns" about the capacity to compare tests from two entirely different data sets.
"ACARA needs to be very clear about what it is that is happening and which data sets they are talking about," Presland told The Educator.
"We've made it clear that we feel the 2018 comparable data will be meaningless to schools simply due to the fact that so many variables are involved."
Andrew Pierpoint, president of the Australian Secondary Principals' Association (ASPA), said there is a strong feeling among school leaders that the existing NAPLAN process "disrupts and detracts from student learning",
"NAPLAN data is currently used as an inaccurate measure to compare schools and has lost its original focus as a diagnostic learning tool," Pierpoint said.
Meanwhile, the nation's peak teachers union says reports of a second planned meeting by senior state and territory education officials about the NAPLAN online crisis have exposed a "lack of leadership" by Federal Education Minister, Simon Birmingham.
Australian Education Union (AEU) federal president, Correna Haythorpe, called on Minister Birmingham to announce a "comprehensive review" of NAPLAN.
"It was the AEU which first called for a NAPLAN review, and this call has been taken up by principal associations, state-based parent groups and some education ministers", Haythorpe said on Friday.
"NAPLAN online is fundamentally flawed and must not be implemented. We call on every state and territory education minister to put the needs of students first by scrapping the move to computer-based testing."
Related stories:
Principals react to NAPLAN 'fiasco'
'Impossible' to know validity of NAPLAN testing