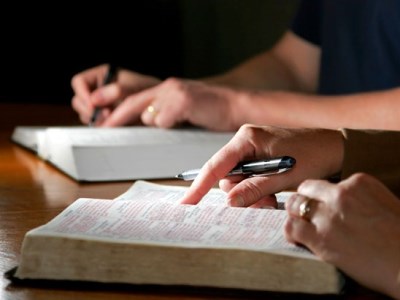 The Anglican secondary special religious education (SRE) curriculum for public schools is under fire for allowing a "dangerous" handbook on teenage sex to be read by children in public schools.
Parent-run lobby group, Fairness In Religions In School (FIRIS), is now calling for the handbooks – titled
Teen Sex By the Book
- to be removed from all public schools immediately, saying they send the wrong message to children.
The texts blame divorce on "human sinfulness and ignorance" and call homosexuality a "misplaced sexual desire".
FIRIS campaign co-ordinator, Lara Wood, said the
Department of Education
and Communities (DEC) should investigate how the materials ended up in classrooms.
"We call on the DEC to remove all of these materials from schools immediately and conduct a parliamentary review into how this damaging curriculum was able to become available to SRE teachers," Wood told the
Sydney Morning Herald
.
Melbourne sexuality educator, Deanne Carson, said the book's messaging about divorce and homosexuality broke DEC guidelines and has sent a report to Education Minister,
Adrian Piccoli
, recommending that schools be barred from using the books.
"The book's messaging on sexuality and gender diversity is hugely concerning," she said. "It really undermines the work being done in schools and communities to support same-sex attracted young people."
John Kaye, an education spokesperson for the Greens, called the texts "dangerous".
"This is dangerous stuff. Abstinence messaging and homophobia have real consequences for vulnerable young people," Kaye said.
However, Patricia Weerakoon,
Teen Sex by the Book
author, denied that the texts unfairly attacked same-sex attraction, pre-marital sex or divorce.
"It does not in any way portray same-sex attraction as a sin," Weerakoon said. "It does not portray pre-marital sex or divorce as sins."