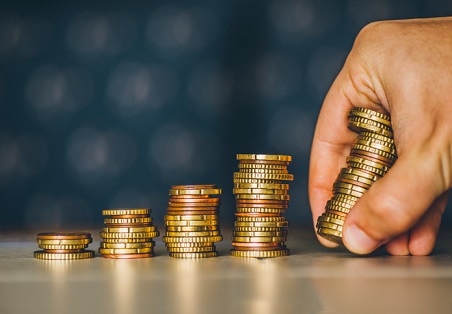 Claims by Catholic school employers that school fee increases are required due to funding cuts have been labelled as 'simplistic' by the
Independent Education Union
(IEU).
From next year, some Queensland Catholic schools will charge almost 10% more in tuition fees as a result of funding changes under the Federal Government's new national funding scheme.
The Australian Education Amendment Bill 2017, commonly referred to as 'Gonski 2.0', passed Parliament in June, paving the way for an extra $23.5bn to schools over the next decade.
However, the National Catholic Education Commission (NCEC) has warned it may be forced to close some of its schools in response to confidential data showing that Catholic schools are set to lose $4.6bn as a result of the funding changes.
Some Brisbane Catholic schools have sent letters home to parents saying that they will increase fees from next year as a result of the Federal Government reassessing their School Resourcing Standard (SRS) and leaving them financially worse off.
But in a statement yesterday, IEU Queensland Branch secretary, Terry Burke, said it was important to understand what had in fact been cut.
"What has been cut is the benefit to some of these schools of being funded by the Federal Government at a School Resourcing Standard (SRS) other than their actual SRS," Burke said.
"These Catholic schools which are now making announcements of higher fees and employee redundancies have been enjoying a higher level of funding per student because along with all other Queensland Catholic Schools they were funded at a particular level."
Burke said these schools will now be funded, like every other Australian school, at their actual School Resourcing Standard (SRS) level.
"Catholic schools were allowed, and can continue to, pool the funding they receive notionally at an individual school level. Catholic authorities then reallocate these monies on the basis of their needs-based formula," he said.
"Catholic employing authorities haven't done us the courtesy of explaining how the pooled funding will now be reallocated."
Federal Education Minister,
Simon Birmingham
, said that if there were any fee hikes in Queensland Catholic schools, the body responsible for allocating federal funding to those schools – the Queensland Catholic Education Commission (QCEC) – would be to blame and not the government.
"If the QCEC is increasing fees for these schools, logic says that the extra funding flowing from the Turnbull Government means that fees are decreasing by equal amounts at other QCEC schools," Birmingham said.
"We're boosting funding to the Queensland Catholic Education Commission by $55.2m next year and $700m over the coming decade and the law we passed gives QCEC absolute autonomy about how they distribute that increasing funding we're giving them."
Related Stories:
Schools warn of big fee hikes
Private schools warn of fee hikes amid funding changes